Yokohama Marine Tower [
横浜マリンタワー

]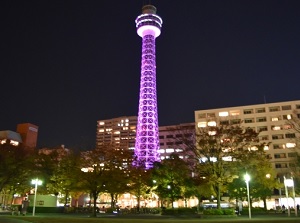 Yokohama Marine Tower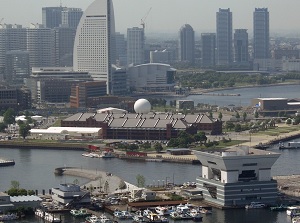 Minato Mirai 21 from the observatory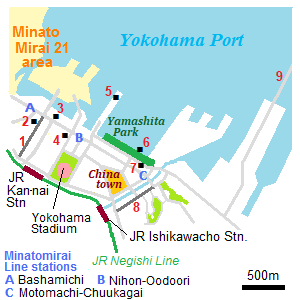 Map of Kan-nai area
1) Bashamichi 2) Museum of Cultural History
3) NYK Maritime Museum 4) Kaiko-Kinen Kaikan
5) Ôsanbashi 6) Hikawamaru 7) Marine Tower
8) Motomachi 9) Yokohama Bay Bridge
Yokohama Marine Tower is a tower located just south of Yamashita park.
It was built in 1961 in commemoration of the 100th anniversary of the opening Yokohama port.
And it has renewed in 2009 in commemoration of the 150th anniversary.
The height is 106 meters, and there is the observatory at the level of 100 meters.
This tower was built as a lighthouse.
But the function as a lighthouse was discontinued in 2008.
But it has been the symbol of Yokohama Port.
It was designated as Lover's Sanctuary by a Japanese special non-profit organization.
How to get here
150 meters from Motomachi-Chukagai station of Minatomirai Line.
1.1 km from Ishikawacho station of JR Negishi Line.
Hotels around Yokohama Landmark Tower
Other Tourist Attractions in Yokohama
Minato Mirai 21 area
Kan-nai area
Yamate area
Other spots in Yokohama city