Yokohama Port Opening Memorial Hall [
横浜市開港記念会館

]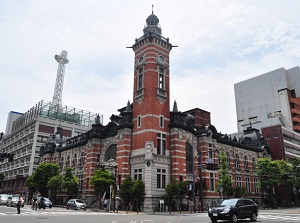 Photo by Railstation.net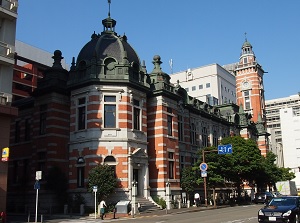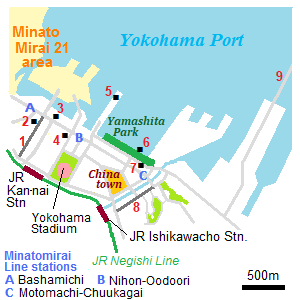 Map of Kan-nai area
1) Bashamichi 2) Museum of Cultural History
3) NYK Maritime Museum 4) Kaiko-Kinen Kaikan
5) Ôsanbashi 6) Hikawamaru 7) Marine Tower
8) Motomachi 9) Yokohama Bay Bridge
Yokohama Port Opening Memorial Hall is a Western-style building located at the north part of Nihon-Ôdôri street.
In Japanese, it is called Yokohama-shi Kaiko-Kinen Kaikan.
It was built as a commemorative project of the 50th anniversary of opening of Yokohama Port in 1917.
It was destroyed in the fire in the Great Kanto Earthquake in 1923, but it was restored in 1927.
Now, it is designated as a national important cultural property, and is used as a public hall.
It is a two‐storied building and has a clock tower about 36 meters tall.
How to get here
50 meters from Nihon-Odori station of Minatomirai Line.
Hotels around Yokohama Landmark Tower
Other Tourist Attractions in Yokohama
Minato Mirai 21 area
Kan-nai area
Yamate area
Other spots in Yokohama city