NYK Maritime Museum [
日本郵船歴史博物館

]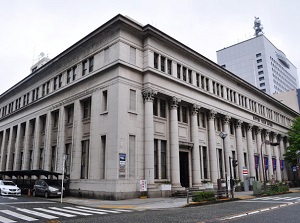 Photo by Railstation.net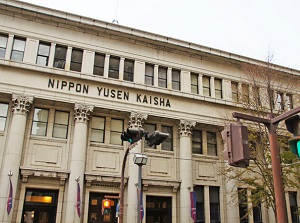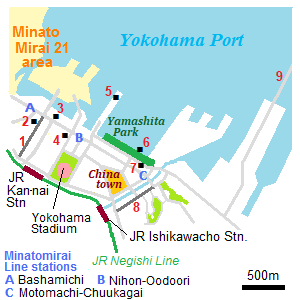 Map of Kan-nai area
1) Bashamichi 2) Museum of Cultural History
3) NYK Maritime Museum 4) Kaiko-Kinen Kaikan
5) Ôsanbashi 6) Hikawamaru 7) Marine Tower
8) Motomachi 9) Yokohama Bay Bridge
NYK Maritime Museum is the museum about marine transportation.
This museum is located by the street near the waterway between the port area and Shinko area in Minato Mirai 21.
NYK is a worldwide Japanese shipping company.
The formal name of the company is "Nippon Yusen Kaisha" and the abbreviated name is NYK.
This building is its former Yokohama branch, and was built in 1936.
The museum was opened in 1993, and introduces the history of marine transport in Japan and the company.
How to get here
250 meters from Bashamichi station of Minatomirai Line.
Hotels around Yokohama Landmark Tower
Other Tourist Attractions in Yokohama
Minato Mirai 21 area
Kan-nai area
Yamate area
Other spots in Yokohama city