Shin-Yokohama Ramen Museum [
新横浜ラーメン博物館

]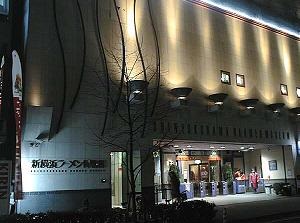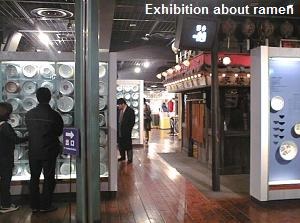 Shin-Yokohama Ramen Museum is an food theme park about ramen opened in 1994.
Ramen is one of popular Japanese noodles.
Of course, this museum has several ramen shops.
We say usually "ramen", but the word is also called "raumen" in the old-fashioned phrase.
So the formal name is "Shin-Yokohama Raumen Museum".
It is located about 0.3 km northwest of Shin-Yokohama station.
Shin-Yokohama is the station of Shinkansen, and JR Yokohama Line and Yokohama city subway run this area.
(Shin-Yokohama is located about 6 km north of the central area of Yokohama city.)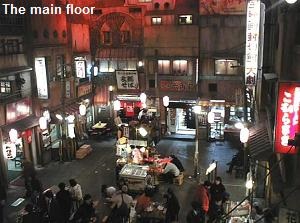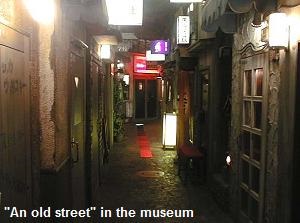 On the ground floor, there is the exhibition about ramen.
And on the first and second basements, a town around the 1950s is reproduced and there are several ramen shops in the town.
The shops are the popular ones in various regions in Japan, so we can enjoy various ramen here.
The ramen shops are main, therefore this museum is open from 11:00 (10:30 on weekend and national holiday) to 21:30.
(But you can eat in ramen shop until 22:00)
Basically, this museum is opened every day, but it is closed on December 31 and January 1.
How to get here
About 5 minutes walk from Shin-Yokohama station.
To Shin-Yokohama of JR Yokohama Line, about 12 to 15 minutes from Yokohama station.
Other Tourist Attractions in Yokohama
Minato Mirai 21 area
Kan-nai area
Yamate area
Other spots in Yokohama city