Kanagawa Prefectural Museum of Cultural History [
神奈川県立歴史博物館

]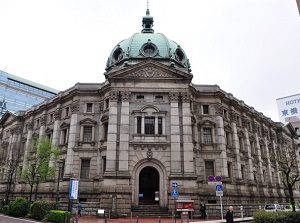 Photo by Railstation.net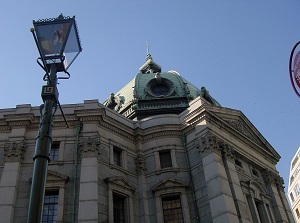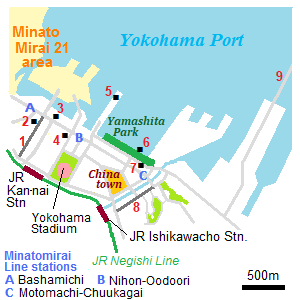 Map of Kan-nai area
1) Bashamichi 2) Museum of Cultural History
3) NYK Maritime Museum 4) Kaiko-Kinen Kaikan
5) Ôsanbashi 6) Hikawamaru 7) Marine Tower
8) Motomachi 9) Yokohama Bay Bridge
Kanagawa Prefectural Museum of Cultural History is the museum about the history of Kanagawa Prefecture.
It is located at the north part of Bashamichi street.
The building is the former Yokohama Specie Bank built in 1904.
It had been used as the bank until 1964.
After that, Kanagawa Prefectural bought this building, and opened as current museum in 1967.
The three-story building is designated as a national important cultural property.
All floors are used as the museum.
The permanent exhibitions about the history of Kanagawa prefecture from the ancient times to today are held on the second and the third floors, and the special exhibition is held on the first floor.
How to get here
200 meters from JR Kan-nai station.
Or, near Bashamichi station of Minatomirai Line.
Hotels around Yokohama Landmark Tower
Other Tourist Attractions in Yokohama
Minato Mirai 21 area
Kan-nai area
Yamate area
Other spots in Yokohama city