Tomioka Silk Mill [
富岡製糸場

]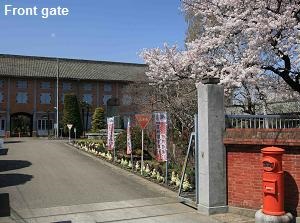 Photo by Tomioka City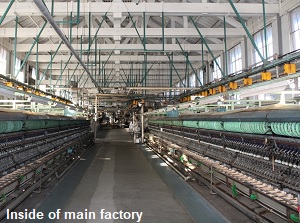 Photo by Tomioka City
Tomioka Silk Mill is the Japan's first modern factory founded in Tomioka city.
It was designated as a national historic spot in 2005.
And, it was designated as World Heritage Site in 2014.
Tomioka city is located about 15 km southwest of the center of Takasaki city.
The factory is about 0.6 km southwest of Joshu-Tomioka station of Joshin Railways.
After opening the country in the 1860s, silk was one of Japan's important exports.
But it was handcrafted to spin silkworm cocoons into a thread in Japan.
By rapid increase in exports, production bottlenecks reduced the quality substantially.
In the result, the Japanese government decided to found a modern factory with large-scale machines.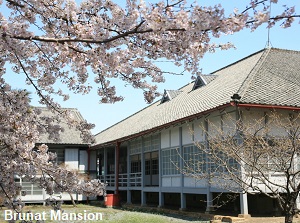 Photo by Tomioka City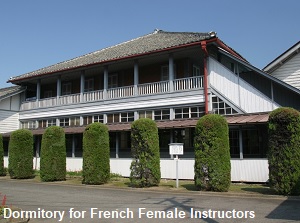 Photo by Tomioka City
So, the government imported silk reeling machines and steam engines from France, under the lead of Paul Brunat who was a French engineer staying in Japan.
Then the large factory was built in Tomioka city boasting a sericultural industry in 1872.
This state-run factory had several hundred excellent female workers from all over the country.
And it had created high-quality silk again, then the Japanese silk gained a high reputation from abroad.
In 1893, this factory was sold into private hands.
Because cheap silk from China had increased since the 1970s, the factory has led to decreased the production.
And the operation had been ended in 1987.
Most buildings in this factory are relatively in good preservation.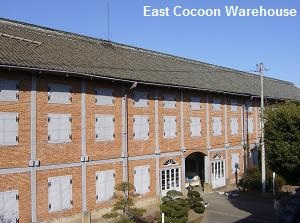 Photo by Tomioka City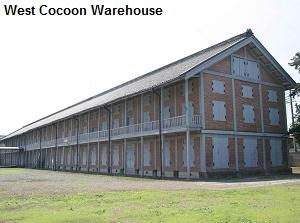 Photo by Tomioka City
Main factory and two cocoon warehouses are designated as National Treasures.
And there are a few residences for French engineers which were built in the 1870s.
When you visit here, you must take part in its paid guided tour (for about 40 minutes).
(All photoes are provided by Tomioka city, and I have posted them on this page with permission of the city.)
How to get here
By Joetsu-shinkansen, about 50 to 60 minutes from Tokyo to Takasaki.
Change to the train of Joshin Railways, and get off at Joshu-Tomioka station.
About 35 to 40 minutes from Takasaki.
About 10 minutes walk from the station.
Hotels around Tomioka city
Other Tourist Attractions in Gunma Prefecture