Takasaki is a main city located at the southeast part of Gunma prefecture.
It is located about 100 km northwest of Tokyo.
The position is around the midpoint of Honshu Island between the Pacific side and the Sea of Japan side.
In 1598, a castle was built in this town.
And main roads connecting Edo (Tokyo), Kyoto and Niigata were set up.
So, this town developed as a castle town, a post town, and a distribution center.
Even now, this town is an important junction of transportation.
Takasaki city is famous for Daruma doll.
Daruma was an Indian priest who founded Zen Buddhism in early 6th century.
Daruma doll is modeled after his sitting pose of Zen meditation.
Japanese people find meaning that "Life is full of ups and downs" about Daruma dolls, so they buy it as a lucky charm.
In Takasaki city, 80 percent of Daruma dolls in Japan are produced.
Takasaki Byakue Dai-Kannon (
高崎白衣大観音

)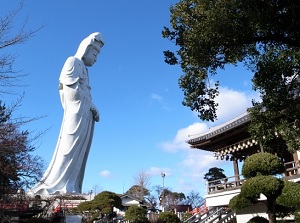 Takasaki Byakue Dai-Kannon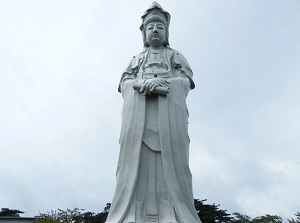 Statue of Byakue Dai-Kannon
Photo by Railstation.net
Takasaki Byakue Dai-Kannon is a big statue of Kan-non which is one of gods of Buddhism.
It is on a hill located about 3 km west-southwest of JR Takasaki station.
The statue is in Jigen-in temple (慈眼院).
Jigen-in was one of Buddist temples in Koyasan, and was moved here in 1941.
The big statue was built by a businessman in Takasaki in 1936.
Originally, it was built for the memorial monument for the fallen soldiers in Takasaki.
Because Jigen-in came here, the statue was included in the temple.
The height is 41.8 meters and it stands on the hill which is about 190 meters above sea level.
So it is seen at most places in the center of Takasaki city.
The inside has nine stories and 20 Buddha statues are enshrined.
The visitors can enter the inside.
By route bus, about 20 minutes from the west exit of Takasaki station.
Darumaji temple (
達磨寺

)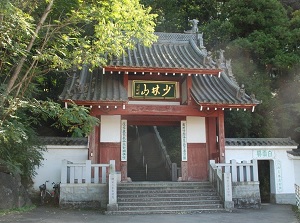 Entrance gate of Darimaji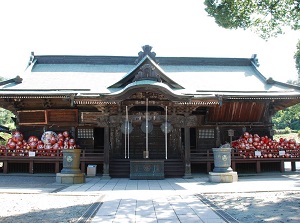 Main temple of Darimaji
Darumaji is a Buddhist temple of Oubaku sect which is one of the Japanese Zen Buddhism.
It is located about 5 km west of JR Takasaki station.
The formal name is Shôrinzan Darumaji (少林山達磨寺).
It is said that the temple was founded in the late 17th century and a statue of Daruma was enshrined at that time.
In 1780s, when a great famine occurred, the priest in this temple made the farmers around the temple create and sell Daruma dolls in the festival the temple.
The Daruma dolls created a sensation and Darumaji became the temple of Daruma doll.
So, Daruma Fair is held on January 6 and 7 every year.
By route bus, about 20 minutes from the west exit of Takasaki station.
How to get here
By Joetsu or Hokuriku-Shinkansen, about 1 hour from Tokyo.
Hotels around Takasaki
Other Tourist Attractions in Gunma Prefecture