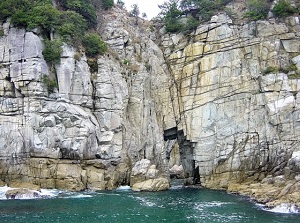 Oomon, Komon of Sotomo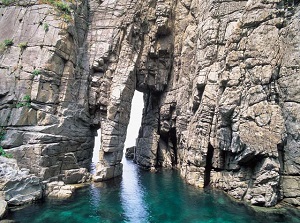 A cave of Sotomo
Photo by Fukui Prefectual Tourism Federation
Sotomo is the steep rocky cliffs about 6 km long.
It is located about 8 to 10 km north of central Obama city.
The coast is located on the northern side of a peninsula surrounding Obama Cove.
And it faces Wakasa Bay.
The cliffs are formed by granite columnar joint.
These has been eroded by wild waves, so uniquely shaped rocks, caves and waterfalls are seen.
A pleasure boat is operated once an hour from March to November.
(From December to February, it is operated only twice a day. In addition, in January and February, it is operated only on Saturaday and Sunday.)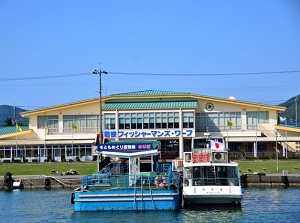 Wakasa Fisherman's Wharf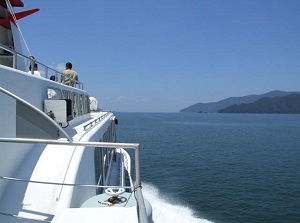 Pleasure boat to Sotomo
The pleasure boat start from a commercial facility Wakasa Fisherman's Wharf in the port area.
It takes about 50 minutes to cruise.
How to get here
To Wakasa Fisherman's Wharf, run for 1.2 km by rental bicycle or car, or walk 1.2 km from JR Obama station.
Other Tourist Attractions in Obama
Obama Nishigumi area
Southern suburb
Southeastern suburb
Waterfront area
Northern suburb