Miketsukuni Wakasa Obama Food Culture Museum [
御食国若狭おばま食文化館

]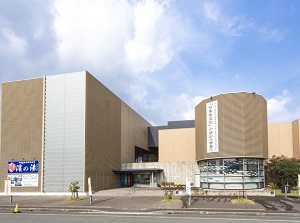 Miketsukuni Wakasa Obama
Food Culture Museum
Photo by Fukui Prefectual Tourism Federation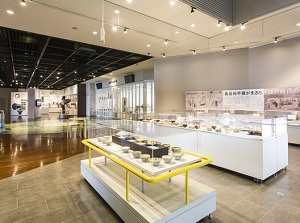 Inside of the museum
Photo by Fukui Prefectual Tourism Federation
Obama Food Culture Museum is a museum introducing food culture in Obama city.
It is located about 1.5 km northwest of Obama station, and is in the port area.
The formal name of the museum is Miketsukuni Wakasa Obama Food Culture Museum.
"Mitsukekuni" means the area that high-quality marine foods were produced and were offered to the Emperor and the government in Kyoto in the ancient time.
Only three areas where are not so far from Kyoto were designated, and Wakasa area including Obama was one of them.
Various marine foods of Wakasa Bay had been sent from Obama through Mackerel Road ("Saba Kaidô" in Japanese) to Kyoto.
On the first floor of the museum, the history of Mitsukekuni and the food industry in Wakasa area are introdeuced.
On the second floor, Wakasa lacquerware, craftworks of agate, and Wakasa Washi (Japanese paper) are intoduced as the traditional crafts in Wakasa area.
And there is a public bath on the third floor.
There is a restaurant serving the foods in wakasa area by the museum.
How to get here
Run for 1.5 km by rental bicycle or car, or walk 1.5 km from JR Obama station.
Hotels around Obama city
Other Tourist Attractions in Obama
Obama Nishigumi area
Southern suburb
Southeastern suburb
Waterfront area
Northern suburb