Port of Nagoya Public Aquarium [
名古屋港水族館

]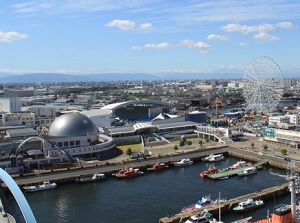 Port of Nagoya Public Aquarium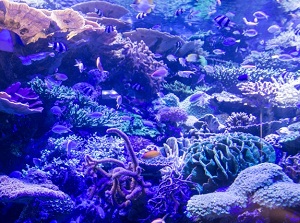 A fish tank in the aquarium
Port of Nagoya Public Aquarium is a popular aquarium in Nagoya city.
It is called "Nagoyakô Suizokukan" in Japanese.
It is on a pier facing Nagoya Port, and is located about 9 km south of Nagoya station.
There are about 36,000 fish of 540 varieties in the aquarium.
The square measure of the total floor space of the aquarium is the largest in Japan.
There are South Building and North Building.
The South Building has a theme "A Journey to the Antarctic", and the North Building has a theme "A journey spanning 3.5 billion years".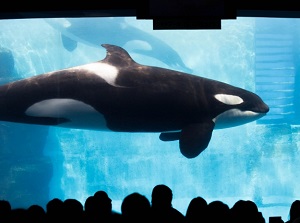 Killer whale in the aquarium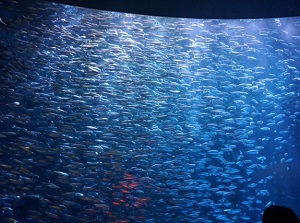 Countless sardines in the aquarium
Some Killer whales are reared and we can see the training scene in a big pool.
Killer whales are seen only in this aquarium and Kamogawa Seaworld in Japan.
And, in the North Building, we can see Emperor Penguins living in the Antarctic region.
Not only above training of Killer whales but also various events such as the training of sea animals, feeding scene, etc. are held every day.
How to get here
The nearest station of subway is Nagoyako (●E07 Meiko Line).
Other Tourist Attractions in Nagoya