Tobu World Square [
東武ワールドスクウェア

]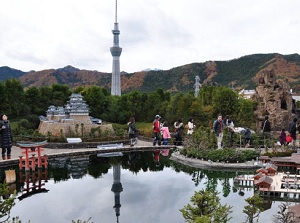 Tokyo Sky Tree, Himeji Castle,
and Itsukushima Shrine (Japan)
Photo by Railstation.net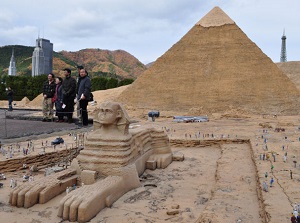 Pyramid and Sphinx (Egypt)
Photo by Railstation.net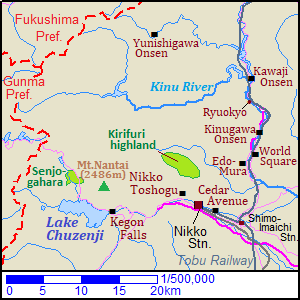 Tobu World Square is a popular theme park.
It is located about 11 km northeast of central Nikko city.
In the park, there are many miniatures of famous constructions and remains in the world.
This park was built in 1993 by Tobu Railway company.
It has more than 100 precision minitures of constructions and remains in 21 countries on a scale of 1/25.
The site is devided into 6 areas such as modern Japan, old Japan, Asia, Egypt, Europe and America.
Maybe you know most of them.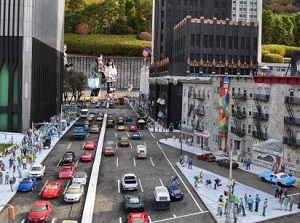 Scenery of Harlem in NY (USA)
Photo by Railstation.net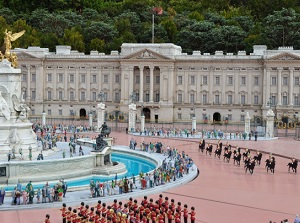 Buckingham Palace (UK)
Photo by Railstation.net
Statue of Liberty in New York is 3.7 meters high.
We can meet again with destroyed World Trade Center in New York.
Although it is just a miniature, the height is 19.95 meters.
Around Buckingham Palace in London, small guardsmen move.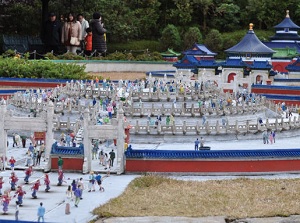 Temple of Heaven in Beijing (China)
Photo by Railstation.net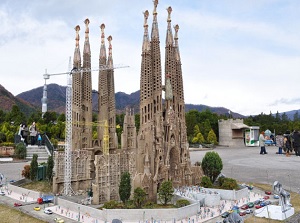 Sagrada Família (Spain)
Photo by Railstation.net
In Forbidden City of Beijing, many small actors and staffs are shooting the movie of "The Last Emperor".
If it is snowy, you may be able to see the Pyramids and the Sphinx covered with snow.
How to get here
Get off at Tobu World Square station by limited express of Tobu Railway.
About 2 hours from Asakusa.
Or, by route bus, about 5 minutes from Kinugawa-onsen station.
Hotels around Nikko
Other Tourist Attractions in Tochigi Prefecture