Nikko Edo-mura (Edo Wonderland) [
日光江戸村

]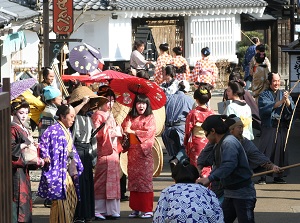 Photo by Nikko City Tourism Association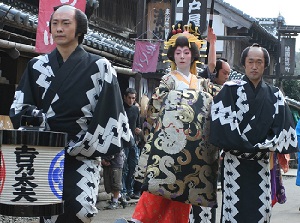 Photo by Nikko City Tourism Association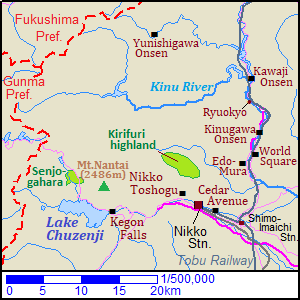 Nikko Edo-mura (Edo Wonderland) is a popular theme park opened in 1968 about the culture and lifestyle in Edo Period.
It is located about 9 km northeast of central Nikko city.
This theme park is set in the middle of Edo Period from the 1680s to the 1730s.
In the period, Japan was stable political and social conditions, then townsmen culture developed.
A town of the time in Edo (current Tokyo) are recreated in this park, and there are various attractions.
There are some theaters, and the dramas of samurai or ninja, the shows of traditional culture, and the other shows are performed.
All staffs wear the ancient cloths, the topknot (male) and Japanese hairstyle (female).
You can enjoy the medieval Japan here.
How to get here
Get off at Kinugawa-onsen by limited express of Tobu Railway.
About 2 hours from Asakusa.
Then, by route bus, about 22 minutes from Kinugawa-onsen station.
Hotels around Nikko
Other Tourist Attractions in Tochigi Prefecture