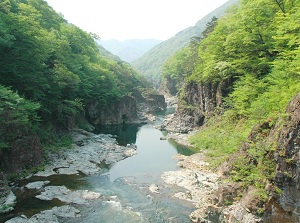 Ryuokyo gorge
Photo by Nikko City Tourism Association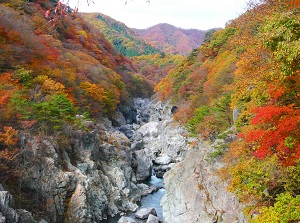 Ryuokyo in autumn
Photo by Nikko City Tourism Association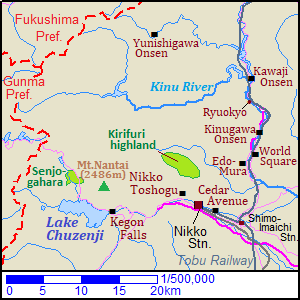 Ryuokyo is a gorge in Kinu River located about 3 km north of Kinugawa hot spring resort.
In Japanese, all vowels in the word is pronounced long, so it is read as "Ryûôkyô".
It has been formed by erosion of Kinu River for a long period of time.
Both riversides are steep rocky cliffs, and there are several strange rocks and waterfalls.
The length of the gorge is about 4 km, and it is located right between Ryuokyo station and Kawaji-onsen station of Yagan Railway Line.
There are some walking trails along the gorge.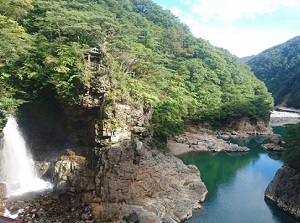 Small waterfall in Ryuokyo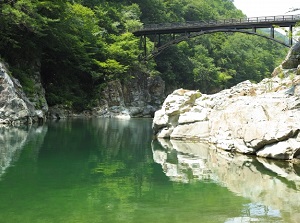 A bridge in Ryuokyo
"Ryuokyo" means "gorge of dragon king".
It looks like the trace that a dragon had raged here.
How to get here
Get off at Ryuokyo station by the train of Yagan Railway.
About 20 minutes from Kinugawa-onsen station.
Hotels around Nikko
Other Tourist Attractions in Tochigi Prefecture