Kawaji hot spring resort [
川治温泉

]

Kawaji hot spring resort
Photo by Nikko City Tourism Association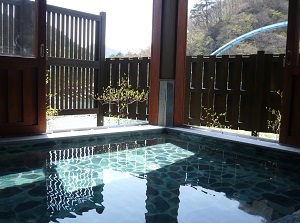 Yakushi-no-yu in Kawaji Onsen
Photo by Nikko City Tourism Association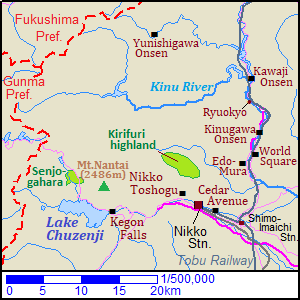 Kawaji onsen is located about 8 km north of Kinugawa hot spring resort.
It is located near the place where Kinu River and Ojika River meet.
It is said that the hot spring was found accidentally after the flood of Ojika River in the 1730s.
Since that, here became a post station on the road between Nikko and Aizu-Wakamatsu.
Along Ojika River, there are about ten hotels and ryokans.
The spring water is alkaline, and it is said that Kinugawa's water relieves burns and Kawaji's water heals wounds.
And, there is a public bath Yakushi-no-yu (薬師の湯), and the nickname is Iwaburo meaning "bath in the rocks".
It is on the riverside of Ojika River, and there are the buildings of hotel just on the opposite side of the river.
There are the bathrooms with the sexes separated in the bathhouse.
Also, there is an outdoor bath.
It is a mixed gender bath and is in full view from the hotels.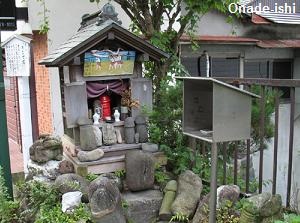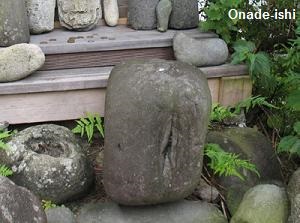 By the way, if you hope to have children, please visit Onade-ishi (おなで石) in the resort town.
It is a natural stone enshrined in front of a miniture shrine.
The stone is very similar to a part of woman's body.
If you pray with stroking the crack gently, it is said that you will be blessed with babies.
In addition, to strengthen its power, there are some replicas of a part of men's body around the shrine.
How to get here
Get off at Ryuokyo station by the train of Yagan Railway.
About 20 minutes from Kinugawa-onsen station.
Hotels around Nikko
Other Tourist Attractions in Tochigi Prefecture