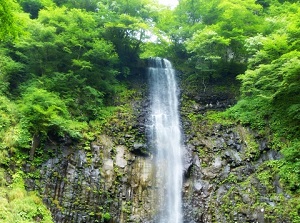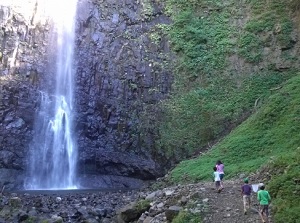 Tamasudare falls ("Tamasudare no taki" in Japanese) is a waterfall located about 20 km northeast of the center of Sakata city.
It is said that Kuukai (774-835), a great Japanese Buddhist monk and the founder of Koyasan, found this waterfall in accordance with an oracle of god in the early 9th century.
After that, this area became a place that the priests of Mountain Buddhism practice Buddhist asceticisms.
So, there is a Shinto shrine by the waterfall.
The height of the waterfall is 63 meters, and the width is about 5 meters.
It is the highest waterfall in Yamagata Prefecture.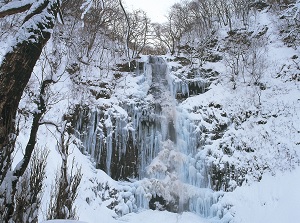 Icefall of Tamasudare-no-taki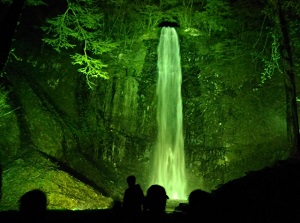 Lighting up of Tamasudare-no-taki
From the middle of January to early February, it becomes the icefall.
In addition, it is lit up in the evening for about a week in the end of April and in the middle of August.
How to get here
It is the best way to use a rental car.
About 40 minutes from Sakata city.
The waterfall is about 500 meters from the parking.
Hotels in Sakata city
Other Tourist Attractions in Sakata city