Honma Museum of Art [
本間美術館

]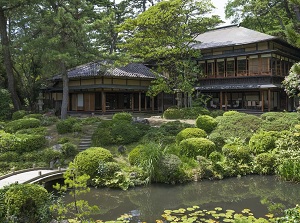 Seienkaku & Kakubuen in Honma Museum
Photo by Yamagata Prefecture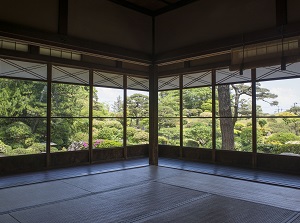 Inside of Seienkaku
Photo by Yamagata Prefecture
Homma Museum of Art is a museum, and is located 0.2 km northwest of Sakata station.
Honma family had been a landowner in Sakata since the late 17th century, and it was said that the family was the richest merchant in Japan.
Honma family opened the own residence and Japanese garden to the public as a museum in 1947.
In the main museum built in 1968, various old Japanese art objects and documents are displayed.
They are the objects which Honma family had collected for generations.
And, the residence and the Japanese garden in the site next to the museum are also the important arts of this museum.
The residence was built in 1813.
The name of the residence is Seienkaku (清遠閣), and it has been used as the guesthouse of Sakata city.
The Showa Emperor stayed here in 1925.
Around Seienkaku, there is a Japanese garden Kakubuen (鶴舞園).
There is a pond in the center of the garden and many trees are planted.
And some stones carried from various towns in Japan by the ship are arranged in the garden.
How to get here
Walk for 200 meters from JR Sakata station.
Hotels in Sakata city
Other Tourist Attractions in Sakata city