Former Abumiya residence [
旧鐙屋

]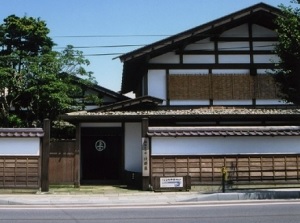 Former Abumiya residence
Photo by Shonai Visitors Association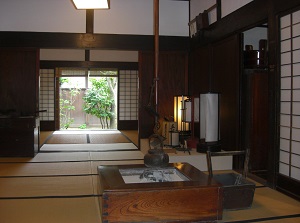 A Japanese room in Abumiya residence
Abumiya is the former residence of a merchant, and is located 1 km southwest of Sakata station and near the city hall.
At first, the residence was built in the 17th century.
Abumiya was the most prosperous shipping agent in Sakata between the 17th and the 19th centuries, and they had traded using cargo ships that sailed the Japan Sea.
The agent had several hundred employees at that time, and the reputation reached as far as Osaka which was the largest commercial city of Japan at that time.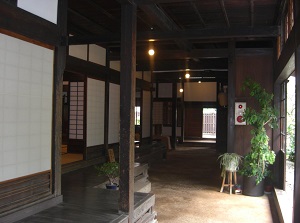 Earthen floor in Abumiya residence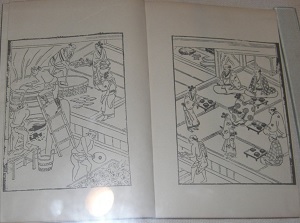 Old book with illustration of Abumiya in those days
But the great fire occurred in Sakata area in 1845, the residence was destroyed.
Soon after that, the current residence was built.
It is the typical traditional wooden building in Japan.
There are several Japanese rooms, earthen floor and Japanese garden.
How to get here
Walk for 1.5 km from JR Sakata station. (About 25 minutes)
Hotels in Sakata city
Other Tourist Attractions in Sakata city