Yunokawa hot spring resort [
湯の川温泉

]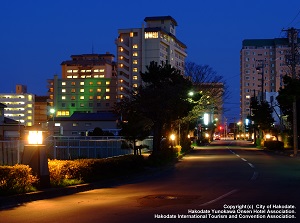 Yunokawa Onsen
Photo by Hakodate city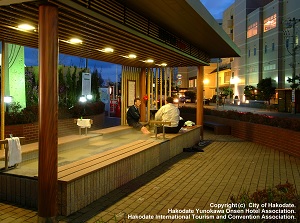 Footbath of Yunokawa Onsen
Photo by Hakodate city
Yunokawa onsen is a popular hot spring resort in Hakodate.
It is located about 5 km east of central Hakodate, and is on a way between the center of city and the Hakodate airport.
It is one of old spring resorts in Hokkaido, and opened in 1653.
There are over 20 hotels and ryokans in the residential district close to the coast.
There is the terminal of street car in this area, and a footbath is set up near the station.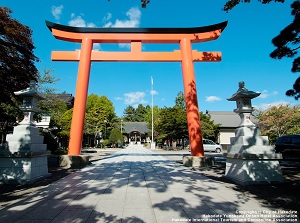 Yukura Shrine
Photo by Hakodate city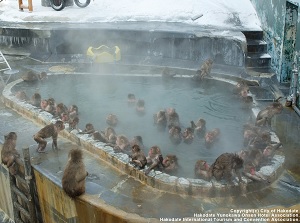 Monkeys in Tropical Botanical Garden
Photo by Hakodate city
And there is Yukura Shrine (湯倉神社, "Yukura Jinja" in Japanese) which is called the origin of Yunokawa Onsen, to the north of the station.
In addition, there is Hakodate Tropical Botanical Garden (函館市熱帯植物園) near the coast.
In the winter season, you can see the monkeys enjoying bathing in the hot spring bath.
How to get here
By street car, get off at Yunokawa-onsen terminal station.
About 30 minutes from Hakodate station.
By route bus, about 30 minutes from Hakodate station.
By express bus, about 20 minutes from Hakodate station, about 5 minutes from Hakodate Airport.
Hotels in Yunokawa Onsen
Other Tourist Attractions in Hakodate