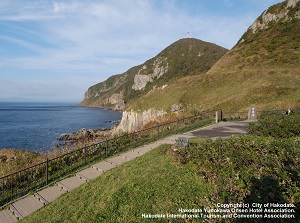 Observatory of Cape Tachimachi
Photo by Hakodate city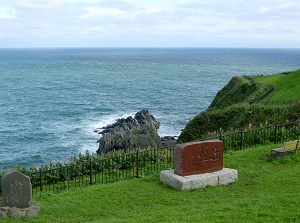 On the observatory of Cape Tachimachi
Cape Tachimachi ("Tachimachi-misaki" in Japanese) is a cape located southeast of Mount Hakodate.
It is at the south end of the city area, and the distance from Hakodate station is about 3 km.
The cape is the cliff over 30 meters high and there is an observatory on the cape.
You can see the Tsugaru Strait before you.
And if it is fine, you can see the Shimokita Peninsula, the northenmost peninsula in Honshu Island, over the sea.
From June to December, the fishermen catch squid in the strait.
In the night, the boats light the fishing lamps.
You can see the lights dotted in the dark on the sea. They are called "isaribi" in Japanese.
How to get here
By street car, get off at Yachigashira station (An end station of the line).
Then walk for about 15 minutes from there (about 1 km).
Hotels in Hakodate
Other Tourist Attractions in Hakodate