Iroha-zaka sloping roads [
いろは坂

]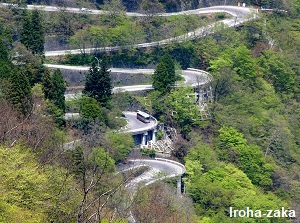 Photo by Nikko City Tourism Association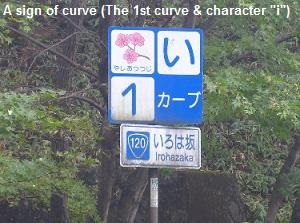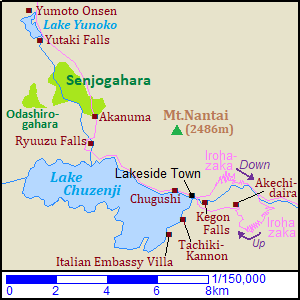 Iroha-zaka are the zigzag slope road sections of Route 120 between central Nikko city and Lake Chuzenji.
Nikko station is at an elevation of about 530 meters.
The foot of Iroha-zaka is at an elevation of about 830 meters.
The distance from Nikko station to there is about 10 km.
Iroha-zaka road leads from there to Lake Chuzenji located at the level of about 1,270 meters within only a distance of about 3 km by airline distance.
(The length of the road is about 7 to 8 km.)
The upslope road and the downslope road are separated.
The former has 20 hairpin curves, and the latter has 28 ones.
(The total number of the curves is 48.)
Japanese language has been used the 48 basic charachters for syllabic sounds.
In the 11th century, somebody composed a poem using all 48 characters with no overlaps.
All Japanese people learn and know the poem.
And, the first 3 sounds are "i-ro-ha".
Iroha-zaka has 48 hairpin curves, so such name has been given.
At each curve, a character is displayed in order of the sounds in the poem.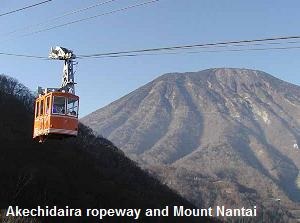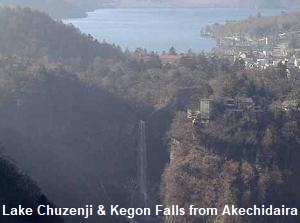 There is Akechidaira (明智平) rest area about 2 km from the end of upslope road.
From the rest house, we can go to Akechidaira Observatory by ropeway.
We can see Kegon Falls, Lake Chuzenji and the mountains in Nikko area from the observatory.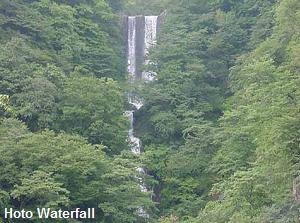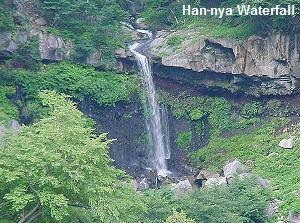 Along the downslope road, we can see a few waterfalls such as Hôtô Waterfall (方等滝), Han-nya Waterfall (般若滝) and a rocky cliff Byobu-iwa (屏風岩).
How to get here
Route buses and cars surely pass this road between Nikko city and Lake Chuzenji, Kegon Waterfall.
Hotels around Nikko
Other Tourist Attractions in Nikko
Main area of Nikko city
Around Lake Chuzenji
Oku-Nikko