Sendai City Museum [
仙台市博物館

]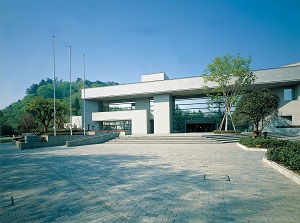 Sendai City Museum
Photo by Mitagi Prefecture
Sendai City Museum is a museum located about 2.5 km west of Sendai station, and is on the northern foot of the hill of Sendai castle.
Mainly the history of Sendai is introduced.
Especially, you shouldn't miss the historical materials which the delegacy sent by Date Masamune brought back to Japan from Europe.
The delegacy left Japan in 1613, visited Spain and Rome, then returned to Japan in 1620.
As the important documents, "Title of Roman Noble and Roman Citizenship", the portrait of Pope Paul V (Papacy: 1605-1621), etc. are exhibited.
How to get here
By City loop bus "LOOPLE", get off at "Hakubutsukan, Kokusai-Center mae" stop.
Hotels in Sendai
Other Tourist Attractions in Sendai city