Oga Aquarium GAO [
男鹿水族館 GAO

]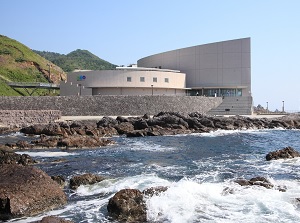 Oga Aquarium GAO
Photo by Akita Prefecture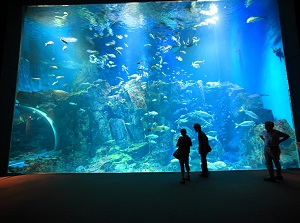 A fish tank in GAO
Photo by Akita Prefecture
Oga Aquarium GAO is an aquarium on the west coast of Oga Peninsula.
It is located about 5 km southwest of Oga hot spring resort.
It was opened in 1967 and was renewed in 2004.
The nickname "GAO" is the name changing the order of the characters of "Oga".
The fishes in the sea around Oga and in the river in Akita Prefecture are displayed.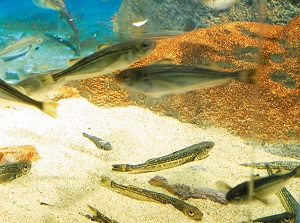 Hatahata in GAO
Photo by Akita Prefecture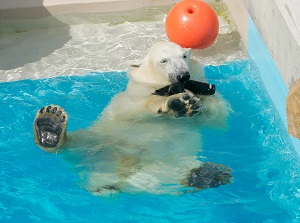 A polar bear in GAO
Photo by Oganavi
Especially, the museum of Hatahata (Sailfin sandfish) is unique.
Hatahata is a fish living mainly in the deep Sea of Japan and is used in local dishes of Akita prefecture.
And penguins, seals, sea lions are popular.
In addition, polar bears gain popularity.
How to get here
By route bus, 52 minutes from Oga station to Yumoto-Chuzaisho terminal near Oga hot spring resort.
From there, the bus to GAO is operated. About 14 minutes.
But a reservation is required for the bus by an hour before the departure.
(Akita Chuo Transport, Oga office accepts the reservation.)
Or, a share taxi visiting some sightseeing spots is operated from JR Oga station.
It is an idea to use it. (You need make a reservation.)
Hotels around Oga Peninsula
Other Tourist Attractions in Oga Peninsula