Oga hot spring resort [
男鹿温泉郷

]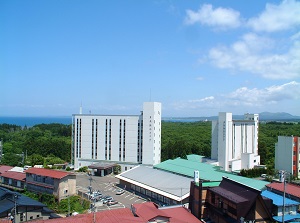 A hotel in Oga hot spring resort
Photo by Akita Prefecture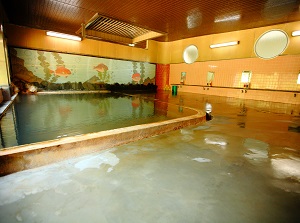 A bathroom in a hotel
Photo by Akita Prefecture
Oga hot spring resort is a main hot spring resort in Oga peninsula.
It is in the northwest part of this peninsula, and is located about 13 km northwest of JR Oga station.
There are nearly ten hotels and ryokans in this resort.
From April to November, when you stay in a hotel, you can buy a ticket that you visit your favorite hot spring bathes in other two hotels in this resort area. (The fee is 1,000 yen.)
How to get here
By route bus, about 50 minutes from JR Oga station.
And, share taxi visiting some sightseeing spots is operated from JR Oga station.
It is an idea to use it. (You need make a reservation.)
Hotels around Oga Peninsula
Other Tourist Attractions in Oga Peninsula