Tsugaru-han Neputa Village [
津軽藩ねぷた村

]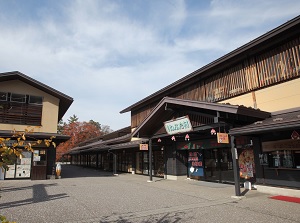 Tsugaru-han Neputa Mura
Photo by Aomori Prefecture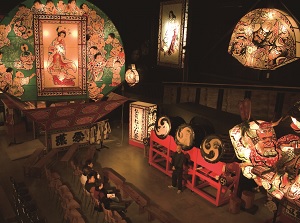 Displaying Neputa
Photo by Aomori Prefecture
Tsugaru-han Neputa Village ("Tsugaru-han Neputa Mura" in Japanese) is a tourist facility about Tsugaru area.
It is located just east end of Nakacho district.
And it is near the northeast corner of Hirosaki Castle.
Tsugaru-han means Tsugaru Domain, and it was Tsugaru area governed by feudal lord until the middle of the 19th century.
So, this facility introduces the traditional production in Tsugaru area.
Big Neputa floats (It is called "Nebura" in Aomori city.) are displayed in a building of the facility.
And a Japanese garden "Yôkien" constructed in the early 20th century is near the buildings.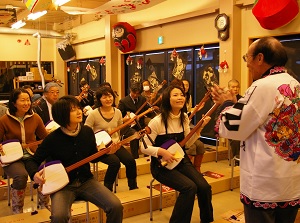 Learning Tsugaru-Shamisen
Photo by Hirosaki City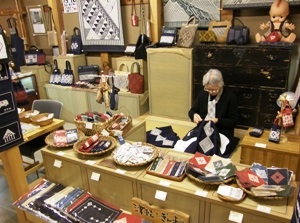 Folk crafts
Photo by Aomori Prefecture
We can listen to live playing of Tsugaru-Shamisen.
It is a traditional music in Tsugaru area with 3-stringed instrument.
The tempo of the music is generally fast and the player needs high technique.
Ten-minute performances are held every 50 minutes every day.
And, you can try to make traditional folk crafts in the workshop.
There are the souvenir shop and a restaurant, and you can know about Tsugaru area.
How to get here
By route bus, get off at "Tsugaruhan-Neputa-mura" or "Kamenoko-machikado" stop.
About 15 minutes from JR Hirosaki station.
Hotels in Hirosaki
Other Tourist Attractions in Hirosaki city