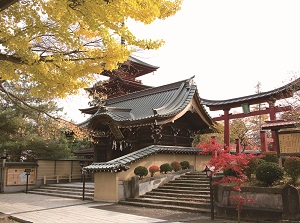 Entrance of Saishoji
Photo by Aomori Prefecture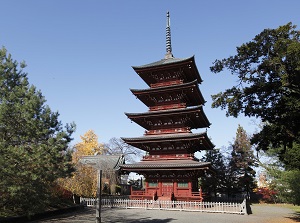 Five-storied pagoda of Saishoji
Photo by Aomori Prefecture
Saishoin is a temple of Shingon Buddhism of Japan located about 1 km south-southeast of Hirosaki Castle.
A vowel "o" in the temple name is pronounced long, so it is read as "Saishôin".
Originally, it was built in 1532, then it was moved to this place when Hirosaki Castle was completed in 1611.
There are some buildings in about 100 meters square of the temple precincts.
The mail hall is relatively new, because it was rebuilt in 1970.
Most important old building is Five-storied pagoda ("Gojû-no-Tou").
In 1667, Tsugaru Nobuyoshi, the 3rd lord, built this pagoda for the souls of all people who were killed in battle for unifying Tsugaru area.
It is 31.2 meters high, and is the northmost five-Storied pagoda in Japan.
The shape is well-balanced and beautiful.
How to get here
By route bus, get off at "Hirosaki-koko-mae" stop.
About 15 minutes from Hirosaki Bus Terminal near JR Hirosaki station.
Hotels in Hirosaki
Other Tourist Attractions in Hirosaki city