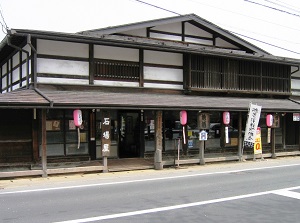 Ishiba residence
Photo by Aomori Prefecture
Nakacho is a district just north of Hirosaki Castle.
Hirosaki Castle is surrounded with moats, and the district faces to the north part.
There is the north gate (Kamenoko-mon) of the castle at the center of the district.
After Hirosaki Castle was completed, the samurais serving the lord of Hirosaki lived in the district during the Edo period (from the 17th to the middle of the 19th centuries).
In the district, some houses, hedges and black gates built in that time remain.
The area is designated as the Nation's Preservation District for Groups of Historic Buildings.
The size of the area is about 500 meters east to west.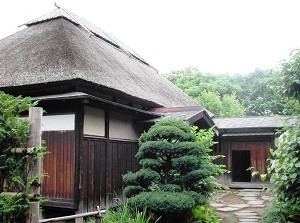 Iwata residence
Photo by Aomori Prefecture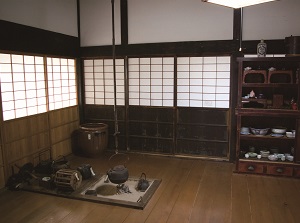 Inside of Umeda residence
Photo by Aomori Prefecture
Iwata, Ito, Umeda and Sasamori residences are open to visitors as the important samurai houses.
It is presumed that the houses were constructed around the middle of the 19th century.
Each house is made of wood. It is small and simple.
There are a few rooms and a dining room with a board floor.
Samurai was in a rank of high position, but was not able to live in a mansion.
And Ishiba residence near Kamenoko-mon gate was a store of wealthy merchant.
It has an arcade called "komise" for protection against heavy snow in front of the house.
Merchant was positioned in the lowest rank of the social classes at the time.
But, because the residence needed to have the floor of shop, the warehouses, and the rooms for employees, it was larger than the samurai house.
Now Ishiba residence is a liquor shop, but the storekeeper may guide you.
How to get here
By route bus, get off at "Kamenoko-mom-mae" stop.
About 15 minutes from JR Hirosaki station.
Other Tourist Attractions in Hirosaki city