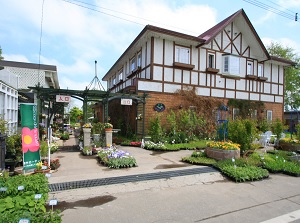 Entrance of Shichiku Garden
Photo by Tokachi Tourism Federation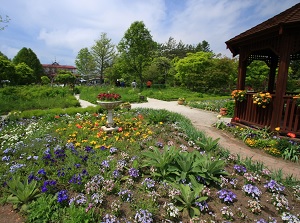 A garden in Shichiku Garden
Photo by Tokachi Tourism Federation
Shichiku Garden is a popular sightseeing garden located about 20 km south-southwest of the center of Obihiro city.
In 1989, Shichiku Akiyo who was a nice old lady constructed this garden when she was 63 years old.
She said in an interview.
Her husband had passed away, so she did nothing but cry.
But, she thought that she had to do something she likes.
That was to grow wild flowers.
So, she created the flower garden in very wide land...
In the garden of about 5 hectares, there are about 12 types of gardens.
About 2,500 kinds of flowers bloom from spring to autumn.
There is a restaurant in the garden.
This garden opens from late April to November.
She loved the flowers and the garden, and she was loved by many people.
It is said that she passed away by the flowers in the garden on May 4, 2021.
She was 94 years old.
How to get here
There is no public transportation.
You can go to there by using a rental car. (About 35 minutes from Obihiro station.)
Hotels in Obihiro
Other Tourist Attractions in Obihiro