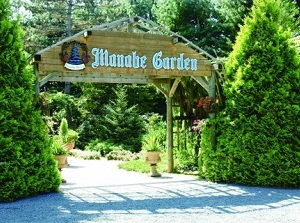 Entrance of Manabe Garden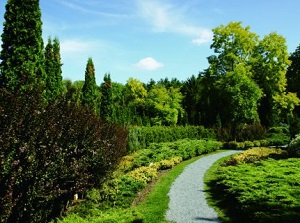 A garden in Manabe Garden
Manabe Garden is a unique garden that various conifers are mainly planted.
It is located about 4 km south of Obihiro station.
Manabe Family started the production of garden trees in the early 20th century, and created a garden for the production in the site.
In 1966, the garden was opened to the public.
In the garden of about 8 hectares, some types of gardens such as Japanese, European, etc. are built and a few walking routes connect them.
Each garden is surrounded with various conifer trees, and the garden is decorated with chic flowers.
It is said that Hokkaido Squirrels andflying squirrels sometimes visit here.
This garden opens from late April to November.
How to get here
By route bus, about 12 minutes from Obihiro station.
Get on the bus for "Junkansen, Nishi-mawari" and get off at "Nishi-Yonjo, Sanjukyuu-chome" (西4条39丁目) stop.
Other Tourist Attractions in Obihiro