Shin-Arashiyama Sky Park [
新嵐山スカイパーク

]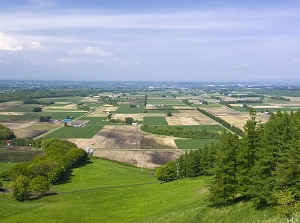 View from Shin-Arashiyama Sky Park
Photo by Tokachi Tourism Federation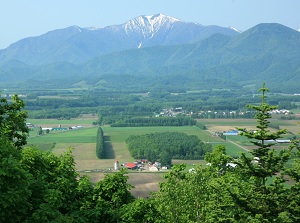 View of the mountains of Hidaka
Photo by Tokachi Tourism Federation
Shin-Arashiyama Sky Park is an observatory on the hill located about 20 km west-southwest of the central area of Obihiro city.
It is a nice observatory that you can see the broad plain of Obihiro area and the distant mountains.
The altitude of the observatory is 340 meters.
It is not so high, so you can see the pastoral scenery clearly.
The fields with various farm products look like patchwork from the observatory.
Because there is no building for observation, it is closed in winter.
How to get here
There is no public transportation.
You can go to there by using a rental car. (About 40 minutes from Obihiro station.)
Hotels in Obihiro
Other Tourist Attractions in Obihiro