Tokachigawa Onsen [
十勝川温泉

]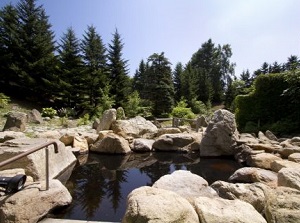 Outdoor bath of a hotel in Tokachigawa Onsen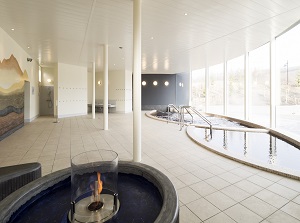 Garden Spa Tokachigawa Onsen
Photo by Tokachi Tourism Federation
Tokachigawa Onsen is a hot spring resort located about 8 km east of the central area of Obihiro city.
Tokachi River flows from west to east, and there is the hot spring resort on the north side of the river.
It is located in the middle of the river, but is in the center of the plain.
Lignite created several million years ago is in the underground stratum, so the spring water contains much vegetable organic materials.
That's rare in the world.
The hot water contains the natural moisturizing ingredient and is lowly irritating to the skin.
Therefore, it is also called "Narural skin lotion" and has a nickname of "Hot spring of beauty".
There are about 15 hotels and ryokans in the resort town.
And, there is Garden Spa Tokachigawa Onsen in the center of the town.
The facility has a bath room and four restaurants.
You can take the bath of the above hot spring wearing a swimsuit.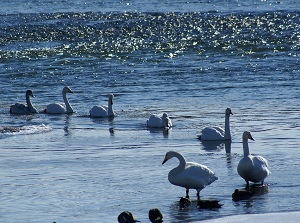 Swans in Tokachi River
Photo by Tokachi Tourism Federation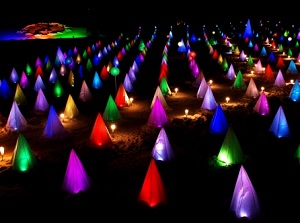 Sairinka
From December to March, many swans come to Tokachi River near the hot spring resort.

In addition, an winter event Sairinka (彩凛華) is held in the evening from late January to late February.
The main area is Tokachigaoka Park located about 500 meters north of resort town.
A lot of colorful lighted towers are set on the snow, and various events are held in the fantastic atmosphere.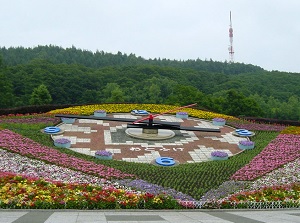 Hanakku in Tokachigaoka Park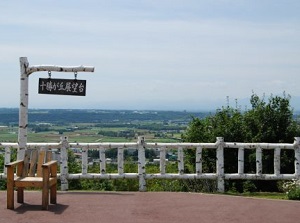 Tokachigaoka Observatory
There is a big flower clock "Hanakku" in Tokachigaoka Park.
And, when you climb a hill from the park, you can reach Tokachigaoka Observatory.
How to get here
By route bus, about 28 minutes from Obihiro station.
Other Tourist Attractions in Obihiro