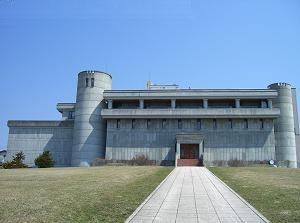 Ikeda Wine Castle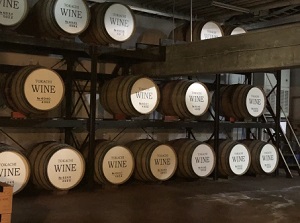 Wine barrels in Wine Castle
Wine Castle is a municipal winery in Ikeda town located 20 km east of Obihiro city.
Formally, it is "Ikeda town Grape & Wine Reserch Laboratory".
The building looks like an European castle, so it is commomly called "Wine Castle".
This town was poor, then the mayor started wine brewing as a new industry of the town in 1963.
In 1975, the first product was shipped at last, after overcoming difficulties such as inexpertness and severe climate.
Now this wine is called "Tokachi wine" and it receives a high evaluation in Japan.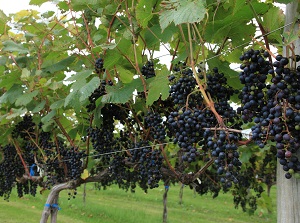 Vineyard for Tokachi wine,
Photo by Tokachi Tourism Federation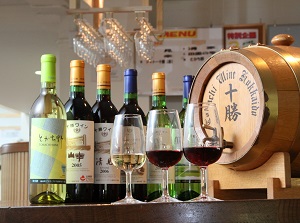 Tokachi wine,
Photo by Tokachi Tourism Federation
You can tour the factory for free.
Of course, you can sample the wine.
There is the reastaurant and an observatory on the roof of a building .
It opens from 9:00 to 17:00.
It is located only 0.5 km southeast of JR Ikeda station.
But because the bridge over the rail is far from the station, you must walk about 1.3 km to Wain Castle.
How to get here
By JR train, from Obihiro to Ikeda, about 17 minutes by limited express, about 30 minutes by local train.
By route bus for Rikubetsu, about 1 hour and 40 minutes to Ikeda station.
Other Tourist Attractions in Obihiro