Moyoro Shell Mound [
モヨロ貝塚

]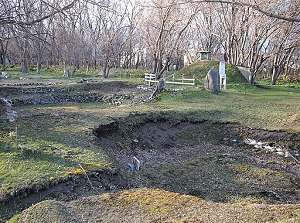 Moyoro Shell Mound,
Photo by Ozizo (Ozizo's file) [Public domain],
via Wikimedia Commons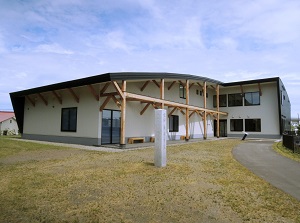 Moyoro Kaizuka-kan
Photo by Abashiri Tourism Association
Moyoro Shell Mound is an archaeologic site of shell mound.
It is called "Moyoro Kaizuka" in Japanese.
It is on the north side of Abashiri River flowing along the center of Abashiri city.
It was discovered in 1913.
The result showed that the site was built by the different ethnic group from Ainu and Jomon men who were ancecters of current Japanese people.
It is estimated that it was built from the 8th to 12th centuries.
"Shell mound" is a dump site for shells after eating, and various articles for their daily life were excavated from this site.
You can see the archaeologic site.
And you can visit the museum "Moyoro Kaizuka-kan" displaying the excavated articles.
How to get here
About 2 km walk from JR Abashiri station.
Hotels in Abashiri
Other Tourist Attractions in Abashiri