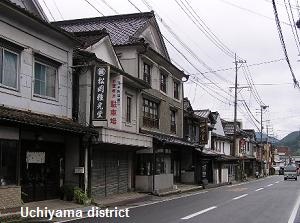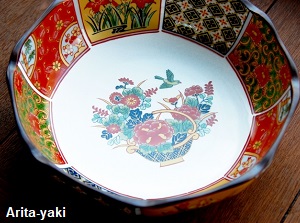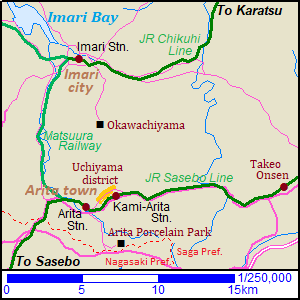 Arita is a small town in the west part of Saga Prefecture, and is located about 40 km west of Saga city and about 12 km west of Takeo Onsen.
Arita River flows through this town toward north, and flows into Imari Bay.
Imari city is by the bay and is located about 12 km north of Arita town.
Arita is one of the popular towns of porcelain in Japan.
The porcelain made in Arita is called "Arita-yaki" or "Imari-yaki" in Japanese.
But "Imari porcelain" has been well-known in the other countries.
Because, Imari had been the main embarkation port of the porcelain to export abroad.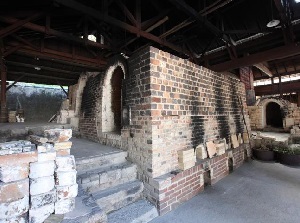 Kiln in Arita town
Photo: Kyushu Tourism Promotion Organization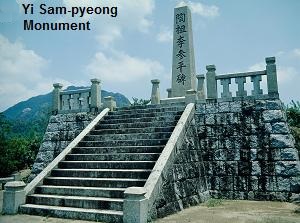 Toyotomi Hideyoshi (1537-1598) was a strong warlord, and he unified the whole country in 1590, after a long period of war.
His next ambition was the conquest of China, so he sent great army to Korean Peninsula twice in the 1590s.
Japanese troops were strong.
But Hideyoshi died in 1598, then they stopped the invasion and came back to Japan.
At that time, the warlord in Saga Domain took some Korean potters to Japan.
Yi Sam-pyeong (?-1655) was one of them.
(In Japanese, the name is called Ri Sanpei.)
He found suitable stone for porcelain around Arita, and he created the Japan's first porcelain in 1616.
And Japanese potters learned from him, and respected him as the great founder of Arita's porcelain.
After that, the potters in Arita learned advanced craft of glazed decoration from China.
By the early 18th century, the potters in Arita had completed the gorgeous porcelain using the technologies from Korea and China.
Many of them were exported as an Oriental excellent works of art from Imari port to Europe and the Middle East.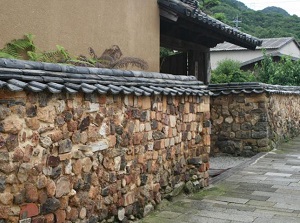 Street of Tonbai-bei in Arita town
Photo: Kyushu Tourism Promotion Organization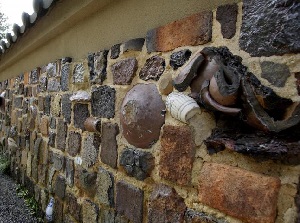 Tonbai-bei
Photo: Kyushu Tourism Promotion Organization
Arita is still known as the town of porcelain.
The main area is Uchiyama district (内山).
It is located about 1.5 to 3 km east of JR Arita station.
It is in a valley and there are many porcelain workshops, museums, and some historic monuments along the street.
The town was destroyed by fire in 1828, and many of them were built after that.
Especially, an alley on the north side of the main street has the atmosphere of porcelain town.
There are the fences of the wall called Tonbai-bei along the street.
Tonbai-bei is the fence made of the blicks from disposed old kilns and broken porcelain pieces.
The potters had lived along the streets, and they walled their houses not to steal their technology with Tonbai-bei.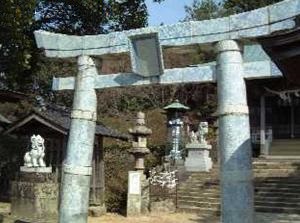 Sueyama Shrine in Arita town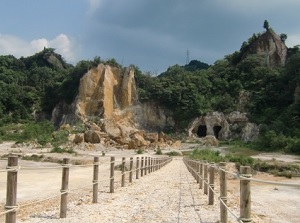 Izumiyama Quarry in Arita town
On the south side of the town, there is Sueyama Shrine (陶山神社).
The name of the shrine is also read as "Tôzan jinja".
It is a Shinto shrine founded around 1658.
This shrine has enshrined Yi Sam-pyeong as one of the gods.
The Torii gate, a pair of the statues of guardian dog and some other articles in this shrine were made of porcelain.
At the eastern edge of Uchiyama district, there is Izumiyama Quarry (泉山磁石場).
The quarry was found by Yi Sam-pyeong in 1616.
Since that, the stones had been quarried out for about 400 years.
Now, quarring is merely done.
We can see the singular spectacle of the hill.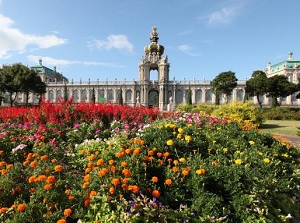 Zwinger in Arita Porcelain Park
Photo: Kyushu Tourism Promotion Organization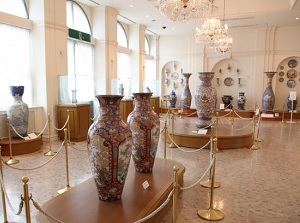 Museum in Arita Porcelain Park
Photo: Kyushu Tourism Promotion Organization
There is Arita Porcelain Park about 4 km south of JR Arita station.
It is a theme park of Arita ware.
Arita town and Meissen in Germany are sister cities.
Meissen is also famous for porcelain, and is located near Dresden.
The Zwinger is the great palatial complex with gardens in Dresden, and houses a lot of Arita ware in the 17th century.
Accordingly, the model of The Zwinger as the central building of the park was built.
There is the museum of old Arita ware in the building and we can see the significant works.
And there is Arita-yaki Kobo in the park.
It is a workshop of Arita ware and the visitors can experience the production of Arita ware.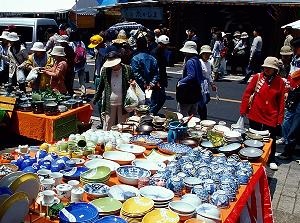 Arita Ceramics Fair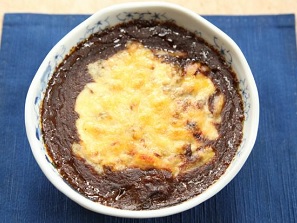 Arita Yaki-curry
By the way, from April 29th to May 5th every year, Arita Ceramics Fair is held in this town.
Over 600 stalls selling various porcelains are set up along the street about 4 km long.
More than a million people visit the fair every year.
In addition, a popular Ekiben (box lunch for railway travel) is sold at JR Arita station.
It is "Arita Yaki-curry".
There are curry and rice in a beautiful porcelain bowl of Arita ware.
You can eat it after warming up in the microwave, and you can use the bowl again.
How to get here
By JR limited expresss of Sasebo Line, about 1 hour 20 to 30 minutes from Hakata to Arita.
Uchiyama district is closer to JR Kami-Arita station than Arita station.
But only local train stops there every 1.5 to 2 hours.
It takes about 50 to 60 minutes from Saga to Kami-Arita.
Other Tourist Attractions in Saga Prefecture