Tokikuni Residences [
時国家

]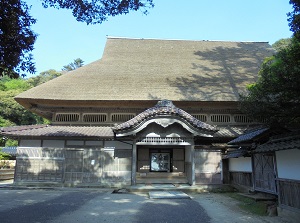 Kami-Tokikuni Residence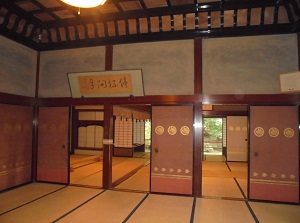 Inside of Kami-Tokikuni Residence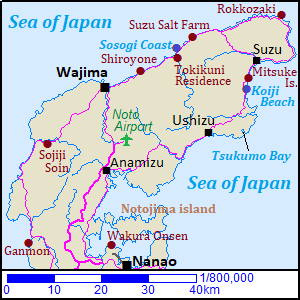 Since the 11th century, Taira Clan had held reak power in Japanese govenment in Kyoto.
But, in 1185, Taira Clan lost the battle against Minamoto Clan, then Minamoto Clan founded new Kamakura Government.
As a result, Taira Tokitada (1130-1189), one of the Taira's warlord, was exiled to Noto area.
After that, Taira Tokikuni was born as a son of Tokitada in Noto area.
Tokikuni was his first name and Taira was the family name, but he changed his family name to "Tokikuni", and he started a new family.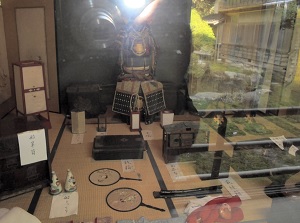 Exhibition in Kami-Tokikuni Residence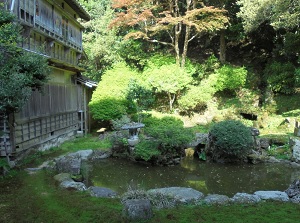 Garden in Kami-Tokikuni Residence
Tokikuni family had helped the poor people around the village, and became an important family in this area.
The central Tokukuni residence is located about 1.5 km south of Sosogi coast.
The residence was completed in 1831.
It has the style of a gorgeous farm house.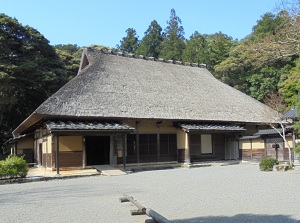 Shimo-Tokikuni Residence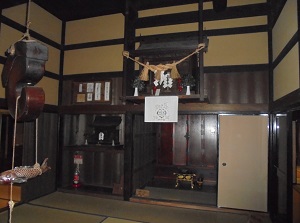 Living room in Shimo-Tokikuni Residence
And there is another residence about 300 meters north of the residence.
The residence was built as a branch of the family in the middle of the 19th century.
The central residence is called Kami-Tokikuni Residence (Upper Residence) and the branch one is called Shimo-Tokikuni Residence (Lower Residence).
We can take tour of the inside of the residences.
Kami-Tokikuni Residence is opened every day, but Shimo-Tokikuni Residence is opened only on Saturday and Sunday from April to November.
How to get here
By route bus for Ushizu-eki, about 35 minutes from Wajima bus terminal to Kami-Tokikuni stop.
(The bus is operated every 2 to 3 hours.)
Or, by express bus, to Suzunarikan-mae (bus terminal in central Suzu city), about 1 hour and 10 minutes from Anamizu station, about 3 hours from Kanazawa station.
Then, by route bus, about 55 minutes from Suzunarikan-mae to Kami-Tokikuni stop.
(The bus is operated every 2 to 3 hours.)
Hotels around Wajima
Other Tourist Attractions in Ishikawa Prefecture
Kaga area
Noto area