National Crafts Museum [
国立工芸館

]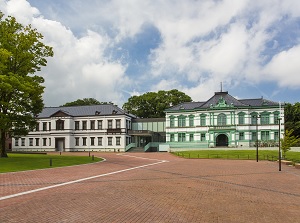 National Crafts Museum
Photo by Kanazawa City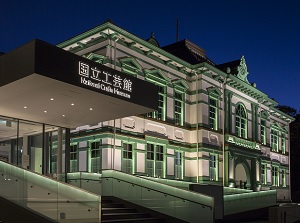 Entrance of National Crafts Museum
Photo by Kanazawa City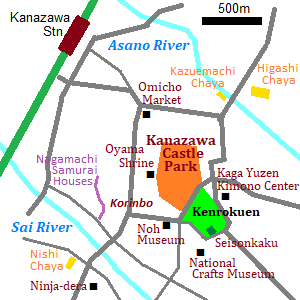 National Crafts Museum ("Kokuritsu-Kôgeikan" in Japanese) is a part of National Museum of Modern Art, Tokyo and exhibits Japanese art craftworks.
It is in Honda-no-Mori Park just to the south of Kenrokuen Garden.
There are a few museums in the park and National Crafts Museum is one of them.
The museum was moved from Tokyo to Kanazawa and opened in 2020.
The buildings are the 9th Division Command Headquarters built in 1898 and the Army Generals Club built in 1909, and both buildings had been relocated from the original places.
National Crafts Museum houses more than 3,900 works.
The fields of the works are ceramics, grass works, lacquerware, wood works, bamboo works, textiles, dolls, metal works, industrial design, and graphic design.
Many of them were created by Japanese artists from the middle of the 19th century to today.
How to get here
By route bus (Kanazawa Loop Bus [Right Loop] or Kenrokuen Shuttle), about 18 minutes from Kanazawa station to Hirosaka, 21st Century Museum stop.
Other Tourist Attractions in Kanazawa