Kyoto Railway Museum [
京都鉄道博物館

]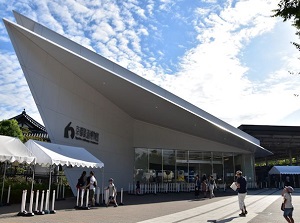 Kyoto Railway Museum
Photo by Railstation.net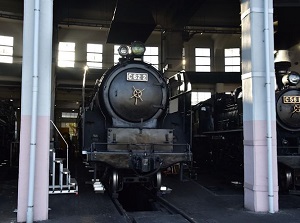 Steam locomotives in Kyoto Railway Museum
Photo by Railstation.net
Kyoto Railway Museum is the museum about the history of Japan National Railways.
It is located about 1.5 km west of Kyoto station.
Until 2015, this museum was "Umekoji Steam Locomotive Museum".
It was literally the museum of Japanese steam locomotives.
Many other historical materials were added, and this new museum was opened in 2016.
This museum has main museum and semicircular garage of steam locomotoves.
In main museum, various historical vehicles of Japan are exhibited.
And semicircular garage is the former garage of steam locomotives which had ever arrived at and departed from Kyoto station.
Steam locomotives had run around Japan until the early 1970s.
In 1972, Japan National Railways opened this museum to protect the disappearing steam locomotives as industrial properties.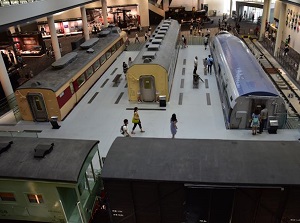 Display of railway vehicles
Photo by Railstation.net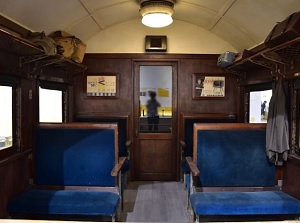 Passenger car in the late 20th century
Photo by Railstation.net
In 1987, Japanese National Railways was split into seven railway companies and privatized as the JR Group, and this museum is run by JR West company now.
Now this museum has 18 different kinds of 20 locomotives, and they had been produced from 1880 to 1948.
Seven of them can run, even now.
And two locomotives are sometimes used for the trains of spcial events on JR Yamaguchi Line.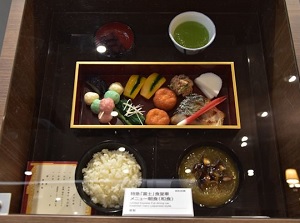 A menu of dining car in the early 20th century
Photo by Railstation.net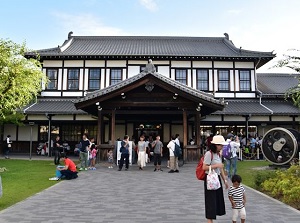 Former Nijo station
Photo by Railstation.net
Umekoji was a former rail yard for locomotives, and has a roundhouse and a turntable.
All of the locomotives are set up there.
One of movable locomotives makes a round trip on a 500-meter-long in the museum as a little train.
(The name of the train is "SL-Steam-gou", and it is operated from 11:00 to 16:00.
The running time is about 10 minutes.)
How to get here
By JR Sagano Line, get off at Umekoji-Kyoto-nishi station.
It is the next station of Kyoto. About 3 minutes by local train.
Hotels around Kyoto station
Other Tourist Attractions in Kyoto Prefecture