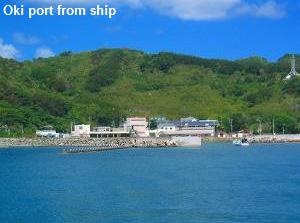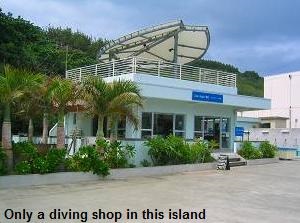 Hahajima is an island located about 50 km south of Chichijima.
Ogasawara Islands have three groups of islands formally, and Hahajima is in the south group named Hahajima Group.
Hahajima Islands have main six islands and some other small islands.
But people live only in Hahajima, and the population is about 470.
By the way, "Hahajima" means "Mother island".
Hahajima is slender from north to south.
The length is about 13 km and the widest part is about 2 km.
The whole island is mountainous, and the coasts are mostly high cliffs.
And subtropical forests cover the whole island.
In this island, there are several peculiar plants and birds.
There is the only town named Motochi district in a cove on the southwest coast.
There is Oki port and the ferry from Chichijima comes in this port.
There are only more than a dozen small inns in this district.
So, advance reservations are required. If you have come here without reservations, you may require to return to Chichijima.
In this district, there are only a few shops.
And restaurant is also only one sushi shop.
The main sightseeing spots in this island are its natures.
And we can meet the whales and dolphins in the sea.
We can enjoy various marine sports in this island.
This island has no public transportation.
As the method of touring, there are taxi, rental car, rental motorcycle and rental bicycle.
Central part in Hahajima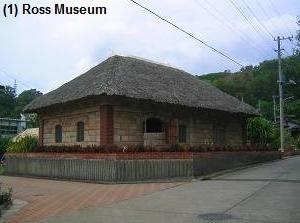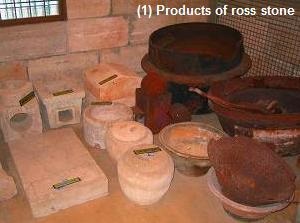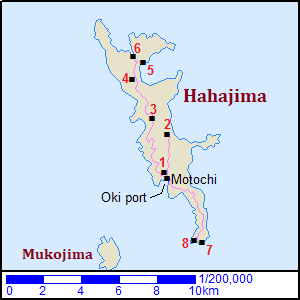 (1) Ross Museum (

ロース記念館

)

Ross Museum is a museum introducing history and products of Hahajima.
It is located at the north end of Motochi district.

"Ross" is a kind of stone and was Hahajima's specialty.
The stone was discovered by a German settler in 1869.

This museum was built of ross stone as a sugar warehouse in 1913.
And it was opened as the museum in 1992.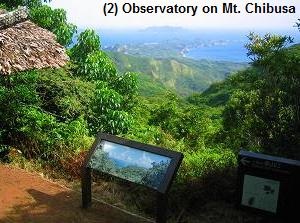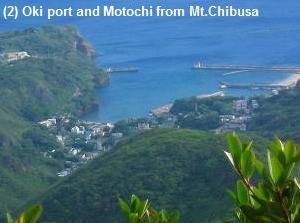 (2) Mount Chibusa (

乳房山

)

Mount Chibusa (463 m, "Chibusayama" in Japanese) is the highest mountain in Hahajima.
It is located about 2.5 km from Motochi district, and is at the center of Hahajima.

A mountain trail is set up from Motochi.
You can see endemic species of plants and birds around the trail.

From the top, we can see the sea around the island.
Especially, because the east side is near the sea, we can enjoy the magnificent scenery.
North part in Hahajima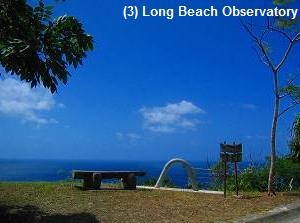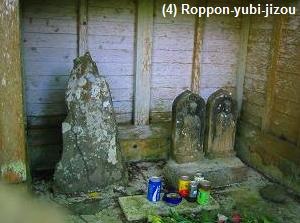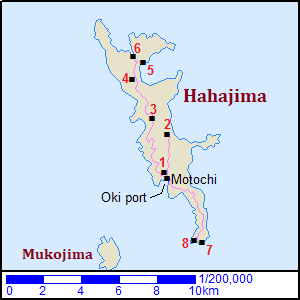 (3) Long Beach Observatory (

ロングビーチ

)

There are a few observatories along the road to the north area.

Long Beach is one of the observatoties, and we can see the beach on the sest side of the island.

It is located at about 6.5 km point from Motochi district.

(4) Roppon-yubi Jizou (

六本指地蔵

)

Jizou is one of Buddha gods, and Roppon-yubi means "six fingers".
Roppon-yubi Jizou is a stone Jizou statue with six fingers and is enshrined near the road at about 9 km point from Motochi district.

It is unknown when and why this Jizou was enshrined here.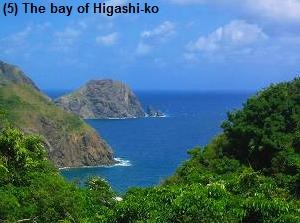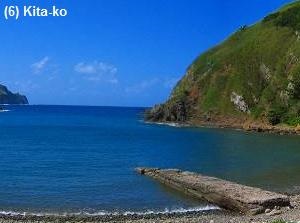 (5) Higashi-kô (

東港

)

Higashi-kô is a port facing a bay located northeast of the island.

There is no building and only a pier.
Until 1985, this port had been used as a base of whaling ships.

It is about 10 km from Motochi.

(6) Kita-kô (

北港

)

Kita-kô is an old port in the northernmost cove.

Until World War II, there was a town and the ship to Tokyo had started from here.

It is about 11 km from Motochi.
South part in Hahajima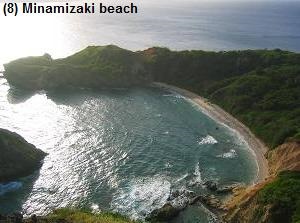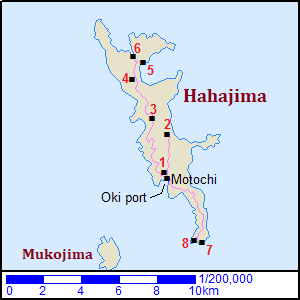 (7) Mount Kofuji (

小富士

)

Mount Kofuji is a mountain like Mount Fuji at the southern tip of the island.

"Kofuji" means "small Mount Fuji", and the altitude is only 86 meters. (The altitude of real Mt.Fuji is 3,776 meters!)

The view from the top is good.

And here is the place where the first sunrise of the year is seen earliest in Japan.

It is about 5.5 km from Motochi.

(8) Minamizaki beach (

南崎

)

Minamizaki is a beach just west of Mount Kofuji.

It is a nice place to dive, but the current is strong.
How to get here
By ferry, about 2 hours and 20 minutes from Chichijima.
It is operated 4 or 5 times a week.
Tourist Attractions in Izu Islands
Tourist Attractions in Ogasawara Islands