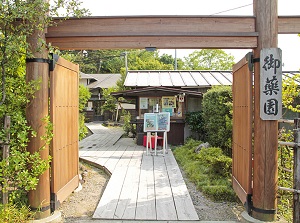 Entrance of Oyakuen
Photo by Fukushima Prefecture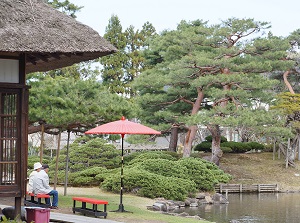 Oyakuen
Photo by Fukushima Prefecture
Oyakuen is a Japanese garden located about 1 km east-northeast of Tsurugajo castle.
Originally, here was a villa built by Ashina Clan in 1432.
Ashina Clan was the lord of Aizu area during the 14th to the 16th centuries.
In 1670, the lord at the time made a medicinal herb garden for relieving sick people.
"Oyakuen" means literally "medicinal herb garden".
After that, the whole site was reconstructed to a current Japanese garden in 1696.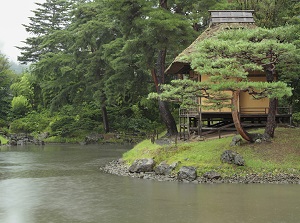 Pond and cottage in Oyakuen
Photo by Fukushima Prefecture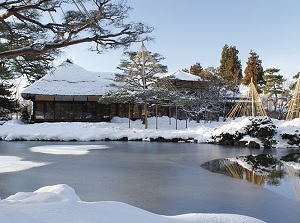 Oyakuen in winter
Photo by Fukushima Prefecture
The main site of the garden is about 100 meters square.
There is a pond in the center of the garden, and some stones and trees are set up around the pond.
And a few cottages are put near the pond.
How to get here
By sightseeing route bus "Haikara-san", about 29 minutes from Aizu-Wakamatsu station, about 9 minutes from Tsurugajo.
Hotels in Aizu-Wakamatsu city
Other Tourist Attractions in Aizu-Wakamatsu city