Shirakawa Komine Castle [
白河小峰城

]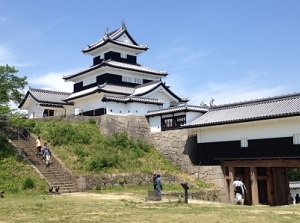 Shirakawa Komine Castle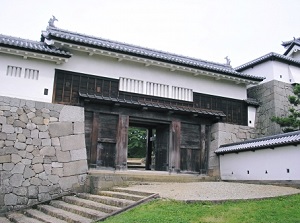 Main gate
Shirakawa Komine Castle is a castle located just north of JR Shirakawa station.
It is often called "Komine Castle" shortly.
This castle was reconstructed based on the drawings created around the 1800s.
The castle tower was built in 1991 and the main gate was built in 1994.
The castle tower is a three-story building and the height is about 14 meters.
It is said that the original castle was built as a fort in 1340.
And the former castle was rebuilt in 1632.
The lord lived in this castle and governed Shirakawa area.
At the end of feudal period, civil war between new government army and the former samurai army occured in 1868.
At that time, a battle was fought at this castle and the castle had been destroyed by fire.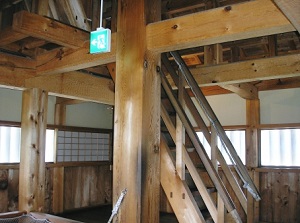 Inside of the castle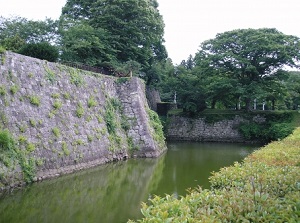 Stone wall and moat
The original site of castle is maintained as Shiroyama Park.
The Great East Japan Earthquake in 2011 damaged this castle.
Fortunately, the castle tower wasn't destroyed.
But many parts of stone walls surrounding the castle collapsed.
Now it is on the road to recovery.
How to get here
About 1 km walk from JR Shirakawa station.
(The exit of the station is on the opposite side of the castle.)
Hotels in Shirakawa city
Other Tourist Attractions in Shirakawa city