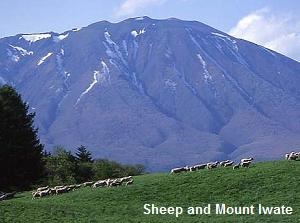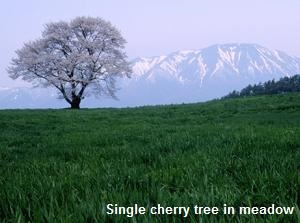 Koiwai farm is the biggest private farm in Japan.
It is located 12 km northwest of Morioka city.
It is on the foot of Mount Iwate 2,038 meters high, and is about 3,000 hectares wide.
The farm was established in 1891, and today its businesses are dairy, eggs production and the others.
Additionally it has a factory of dairy-products.
In the farm, there is the sightseeing area named Makiba-en (まきば園).
We can meet cows and sheep, and get on a horse tramway.
It has a restaurant and some shops.
Of course, we can see the pastoral scenery of cows and sheep on extensive meadow with Mount Iwate for a background.
For most Japanese people, the scenery of ranch farm is unfamiliar to the eye.
Then this spot is very popular for them.
How to get here
By route bus to "Koiwai-nojo makiba-en" or "Amihari-onsen", it takes about 35 minutes from Morioka station.
Hotels in Morioka
Other Tourist Attractions in Iwate Prefecture