Ungakan (Otaru Museum Annex) [
運河館

]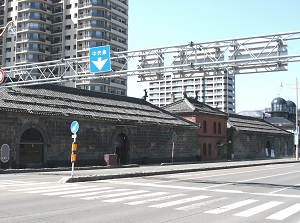 Ungakan (right), Unga Plaza (left)
Photo by Otaru city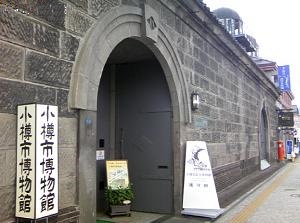 Entrance of Ungakan
Ungakan is the museum introducing the history and nature of Otaru.
It is located near Otaru Canal, and is just next to "Unga Plaza" tourist information center.
The building was originally a warehouse built in 1893.
Until the 16th century, Ainu people had been living in this area.
After that, Japanese people developed this place as a harbor.
This museum displays many materials of the period.
In addition, there is Otaru-shi General Museum about 1.3 km north of this museum.
It is the main museum of Ungakan and introduces the transportation of Otaru.
How to get here
About 0.8 km walk from JR Otaru station.
Hotels in Otaru
Other Tourist Attractions in Otaru