Former Otaru Branch of Nihon-Yusen [
旧日本郵船小樽支店

]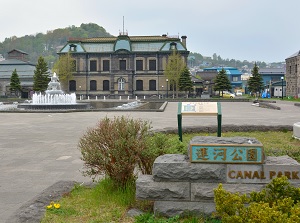 Photo by Otaru city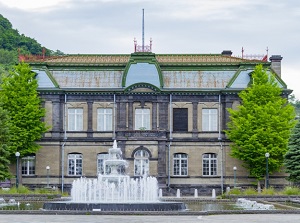 Former Otaru Branch of Nihon-Yusen is located about 0.8 km north of Unga-Plaza.
It is in the west of the north edge of Otaru Canal.
It is the old building of former Otaru Branch of Nihon Yusen company.
"Nihon Yusen" is one of big shipping companies in Japan, and this building was used as an office and warehouse until 1954.
After that, it was transfered to Otaru city, then it was designated as a nationally important cultural property in 1969.
It was renovated in 1984, so we can see the original rooms.
The exterior of the European-style building is made of stone.
There are some luxurious rooms in the building.
How to get here
About 0.8 km walk from Unga-Plaza.
Or, 10 minutes by route bus from JR Otaru station.
Other Tourist Attractions in Otaru