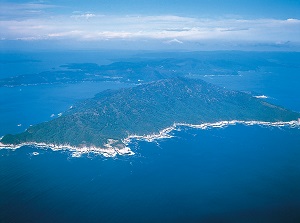 Kinkasan Island & Ojika Peninsula
Photo by Miyagi Prefecture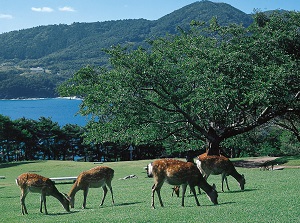 Deers in Kinkasan
Photo by Miyagi Prefecture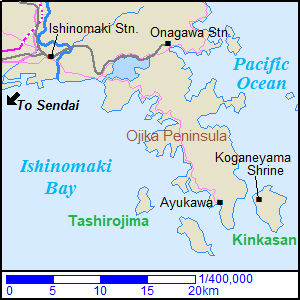 Map around Ojika Peninsula
There is Ojika Peninsula in the northeast part of Miyagi Prefecture.
Kinkasan is an island on the east side of the tip of the peninsula.
It is about 5 km from north to south and 4 km from east to west.
The narrowest channel between the island and peninsula is less than 1 km.
This island is a mountain on the sea, and the highest peak is 445 meters high.
Whole this island is the area of Koganeyama Shrine, and only some Shinto priests of the shrine live in the island.
And deers and monkeys live in this island, and we can meet them at the precincts of the shrine.
Koganeyama Shrine (
黄金山神社

)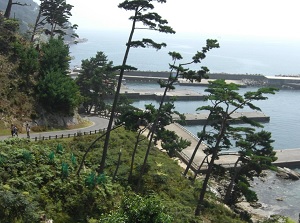 The port and the approach to the shrine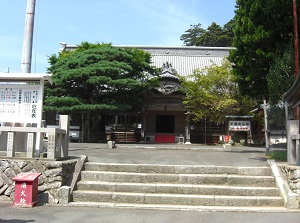 Facility of the shrine in Kinkasan
Koganeyama Shrine is on the western mountainside of the island.
And it is also called "Kinkasan Shrine".
It is said that it was built in 750.
Current buildings were rebuilt in the early 20th century.
"Kogane" means "gold".
Therefore, this shrine has been believed as a god of money, production and commerce since a long time ago.
It is believed that we will have enough for money throughout our life after we visit and worship here in three consecutive years.
Many deers living in this island are regarded as the messenger of the god and are protected.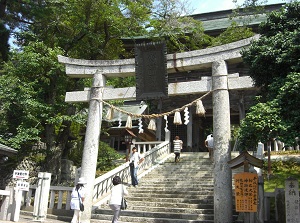 Torii gate to the main shrine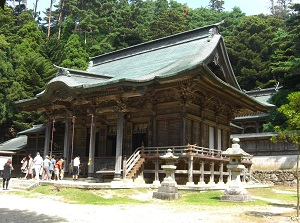 Main gate of Koganeyama shrine
There is a port on the west coast, and the approach to the shrine starts from there.
The distance to the shrine is about 500 meters, but the main area of the shrine is at around 100 meters above sea level.
There is no facility except the shrine in this island.
No shop and restaurant is in this island.
How to get here
From Ayukawa Port and Onagawa Port, small ships go to the island.
A few companies operate the ships.
About 20 minutes from Ayukawa port, and about 35 minutes from Onagawa port.
Basically, only one regular round-trip ship is operated only on Sunday.
The departure time is 10:30 or 11:00, and the return ship starts from the island after around 1.5 hours.
From the port of Kinkasan, a small bus of the shrine leads to Koganeyama shrine.
To Ayukawa Port :
By JR Senseki line, from Sendai to Ishinomaki, 1 hour by rapid train, 1.5 hours by local train.
Then, by route bus, from Ishonomaki station to Ayukawa Port, 1 hour and 25 minutes.
(But, there is no operation at just the right time.)
To Onagawa Port :
After reaching Ishinomaki, transfer to JR Ishinomaki line.
From Ishinomaki to Onagawa, about 25 minutes by local train.
About 10 minutes walk from Onagawa station to Onagawa Port.
Other Tourist Attractions in Miyagi Prefecture