Aomori Prefectual Museum [
青森県立郷土館

]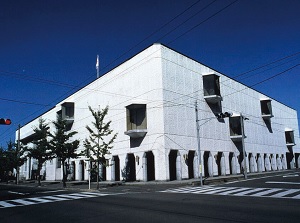 Aomori Prefectual Museum
Photo by Aomori Prefecture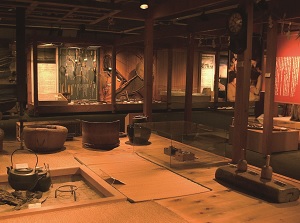 An exhibition room
Photo by Aomori Prefecture
Aomori Prefectual Museum is a museum about history, nature and folk culture of Aomori Prefecture.
It is located 0.7 km east-southeast of ASPAM, and is about 1.2 km east of JR Aomori station.
Very many items are displayed.
Especially, it has many exhibits of excavated articles from San'nai-Maruyama site and the other remains in the prefecture.
And, there are the materials about Ainu which is a northern people and cultivating apples regarding this area.
A part of the building is the former head office of Aomori Bank built in 1931.
How to get here
Walk for 20 minutes from JR Aomori station.
Or, shuttle bus "Nebutan-go" visiting some spots is operated.
About 4 minutes from JR Aomori station.
Other Tourist Attractions in Aomori city