Former Hokkaido Government office building [
北海道庁旧庁舎

]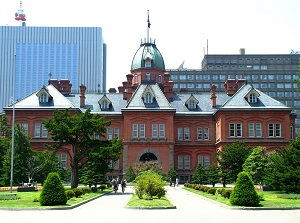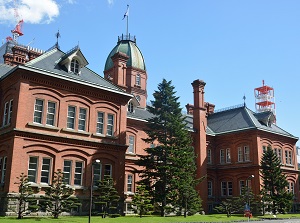 Former Hokkaido government office building ("Hokkaidôchô kyû-chôsha" in Japanese) is located about 0.5 km southwest of JR Sapporo station.
It is near the current Hokkaido government office building.
It was built in 1888.
It is an American-style neo-baroque building which is made of red brick.
Therefore, the citizens call it "Aka-renga" (Red brick) affectionately.
Hokkaido Island had been a developing land since the 19th century.
And "Hokkaido government" was set up here in 1886.
In 1947, after World War II, Hokkaido government was abolished by Local Autonomy Act, and it was changed to Hokkaido Prefecture under the government of the nation.
Then this building was designated as a nationally important cultural property in 1967.
Visitors are admitted free.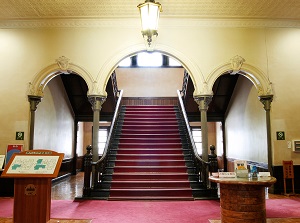 Entrance hall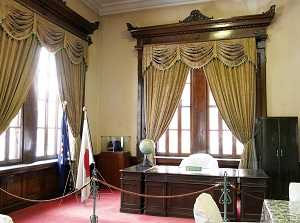 Governor's room
In the building, there are the Hokkaido document library and a few museums about Hokkaido, and you can see the former governor's room.
How to get here
About 0.5 km walk from JR Sapporo station.
Or, about 0.3 km walk from Sapporo station of subway, about 0.6 km walk from Odori station of subway.
Other Tourist Attractions in Sapporo
Central part of Sapporo city
Around Sapporo city