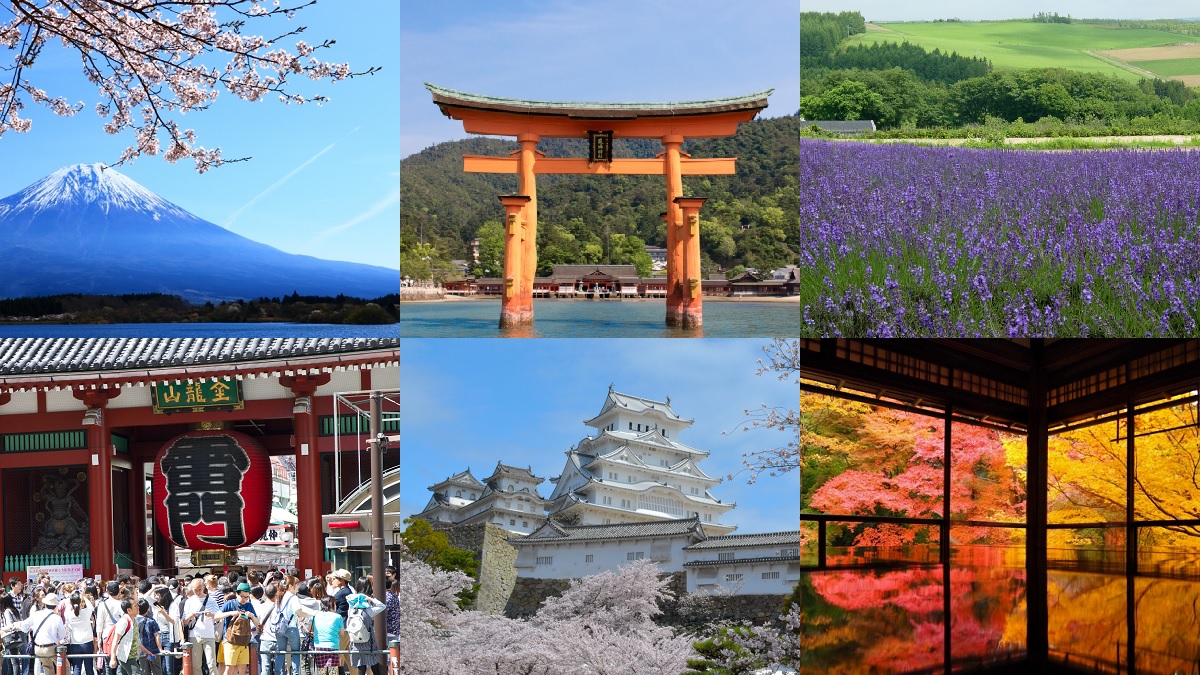 Let's travel around Japan!
Japan is an island country in East Asia.
Japan learned the culture from China in ancient times and from Western countries in the modern times.
In the long history, Japan has formed its original culture.
You can experience such interesting Japan in any place.
If you know more knowledge about Japan, you will enjoy your Japan trip more.
Please check this website as a travel guide and visit Japan!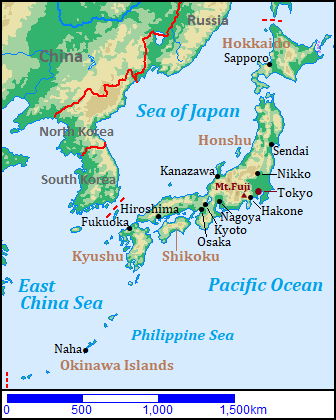 Japan is located to the east of the Eurasia Continent.
It consists of four main islands and many other smaller islands.
The largest island is Honshu and includes main cities such as Tokyo, Osaka, Kyoto, Nagoya, etc.
Other islands are Hokkaido, Kyushu and Shikoku, and these are connected with Honshu by undersea tunnel or bridge.
To the south of Kyushu, small islands are dotted on an arc‐shaped line.
The main island is Okinawa.
The main area of Japan belongs to the temperate zone.
But, Hokkaido belongs to the subarctic zone, and Okinawa islands belong to subtropics.
Tourist Attractions by Region
Popular Tourist Attractions