National Theatre of Japan [
国立劇場

]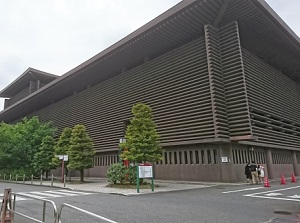 National Theatre of Japan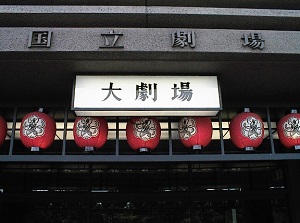 Entrance to Large Theatre
National Theatre of Japan is the theater for Japanese traditional performing arts built in 1966.
In Japanese, it is called "Kokuritsu-gekijô", and the word "theatre" in the formal English name is a spelling of British English.
It is located to the west of Kokyo, and it is located 0.6 km north of National Diet of Japan.
The main building has two halls.
Large Theatre (1,610 seats) is used for Kabuki, Japanese dancing and drama.
And, Small Theatre (590 seats) is used for Bunraku, Gagaku and other performaces.
And there is National Engei Hall (300 seats) next to the main building.
It is used for Rakugo (Traditional comic storytelling) and Manzai (Comic dialogue).
How to get here
Nearest stations of subway.
Nagatacho (●Y16 Yurakucho Line, ●Z04 Hanzomon Line, ●N07 Nanboku Line)
Hanzomon (●Z05 Hanzomon Line)
Hotels around Hanzomon station
Other Tourist Attractions in Tokyo Metropolis (Special Wards)