Watanabe Art Museum [
渡辺美術館

]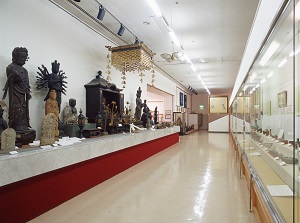 Watanabe Art Museum
Photo : ©Tottori Pref.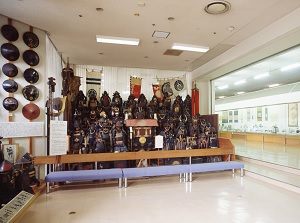 Samurai armors in Watanabe Art Museum
Photo : ©Tottori Pref.
Watanabe Art Museum is a private art museum, and is located about 2.5 km north of the center of Tottori city.
A lot of Samurai armors, Japanese swords, Buddhist sculptures, ceramics in China and Japan, ukiyo-e pictures are displayed.
Watanabe Hajime was a medical doctor in Tottori city, and he had collected about 30,000 items of above art works for 60 years in the early 20th century.
Then he established this art museum for the collection in 1978.
Half of them are on permanent exhibition.
So, the exhibition rooms in the museum is large.
This museum allows to take photos and to touch the art works.
Especially, over 200 sets of Samurai armors are very attractive.
You can experience wearing the Samurai armor.
How to get here
By route bus for Tottori Sakyu (Sand Dunes), about 15 minutes from Tottori station to Watanabe-bijutsukan-mae stop.
Hotels around Tottori city
Other Tourist Attractions in Tottori Prefecture