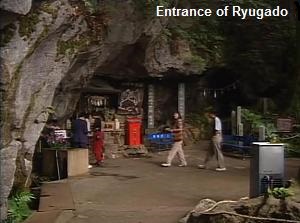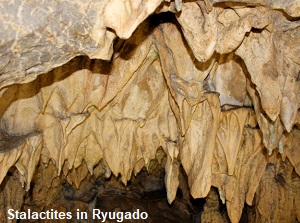 Ryugado is a limestone cave in the mountain.
It is located about 22 km east of Kochi city.
The cave has been formed for over 175 million years.
The total length of the cave is about 4 km, and the part about 1 km long is open to the public.
We can see the various stalactites on the route.
And we can take part in the guided tour of "Adventure course".
It is the tour of a rough route about 200 meters long branching from the general route, and a guide (Navigator) participates in the tour.
To join this tour, you have to have an appointment at least one day before.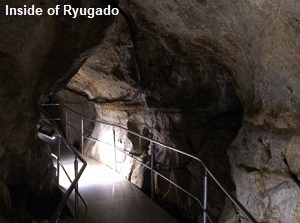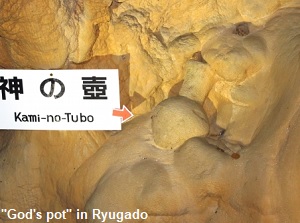 In 1931, the expedition team found a ruin of dwelling cave in primitive age.
(Between the 10th and 3rd century B.C.)
Especially, you should see the clay pot in the cave.
It has been merged into the wall of the cave for a long time.
It is called "Kami no tsubo" (God's pot).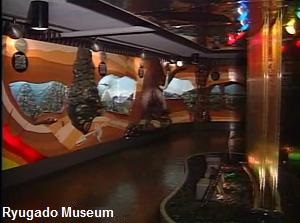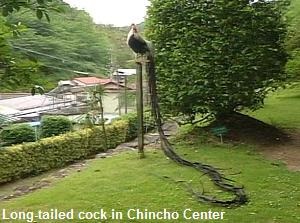 Around the cave, there are "Ryugado Museum" and "Chincho Center" (Rare Chicken Center).
Ryugado Museum (龍河洞博物館) introduces the generation of the cave, organisms in the cave, and the life of the caveperson.
Chincho Center (珍鳥センター) has many various chickens created in Kochi Prefecture.
Especially, Onagadori (Long-tailed cock) was created by mutation in the 17th century, and is designated as a Special National Treasure.
The cock has the tail feathers several meters long.
How to get here
By JR Dosan Line, from Kochi to Tosa-Yamada, about 15 minutes by limited express, about 25 to 35 minutes by local train.
Then, by route bus, 21 minutes from Tosa-Yamada station to Ryugado.
Hotels around Ryugado cave
Other Tourist Attractions in Kochi Prefecture