Toyota Automobile Museum [
トヨタ博物館

]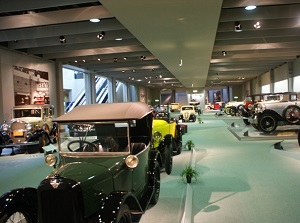 Automobile Gallery
Photo by Railstation.net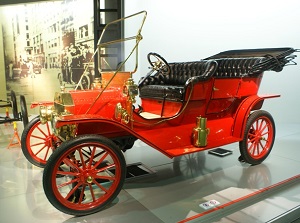 Ford Model T (1909, U.S.A.)
Photo by Railstation.net
Toyota Automobile Museum is a museum established by Toyota Motor Corporation, the Japan's largest car manufacturer.
It is located about 15 km east of Nagoya station and in Nagakute city.
Toyota's headquarter and main production base are in Toyota city to the southeast of this museum.
This museum was opened in 1989.
There are "Automobile Gallery" and "Cultutal Gallery".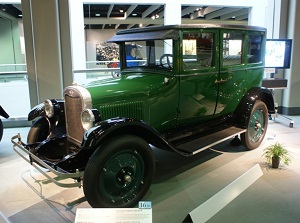 Chevrolet Superior Series K (1925, U.S.A.)
Photo by Railstation.net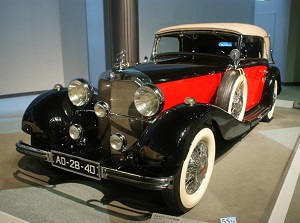 Mercedes-Benz 500K (1935, Germany)
Photo by Railstation.net
Automobile Gallery has about 150 old cars in the world.
On the 2nd floor, there are some areas in the order of the history of cars from the 1880s to the 1950s.
On the 3rd floor, about 70 cars from the 1950s to now are exhibited.
If you are interesting in classic cars, this gallery is very good.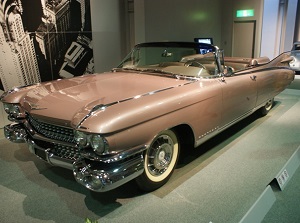 Cadillac Eldorado Biarritz (1959,U.S.A.)
Photo by Railstation.net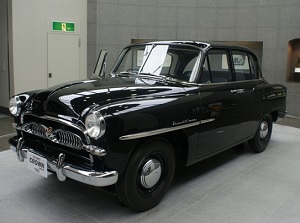 Toyopet Crown Model RS (1955, Japan)
Photo by Railstation.net
In Cultutal Gallery, special exhibition is held.
Most old cars are able to be driven.
So the event that the cars run is sometimes held.
How to get here
Get on subway, Higashiyama Line and go to the terminal station, Fujigaoka (●H22).
About 28 minutes from Nagoya station, about 23 minutes from Sakae.
Change to magnetic levitation train "Linimo" and get off at Geidai-dori (●L05).
About 9 minutes from Fujigaoka.
Hotels in Nagoya
Other Tourist Attractions in Aichi Prefecture